"There is more than one mystery going on in The Excaliber Shakespeare Company's production of "Sleuth," now being performed in Oak Park. And we're not just talking about the script of Anthony Shaffer's Tony Award-winning play. At last Friday night's show, there were only two actors onstage: Darryl Maximilian Robinson as Andrew Wyke and Sean Nix as Milo Tindle. Yet the program lists a total of five characters played by five different actors...In any case, none of this matters a bit because Robinson could have easily played all five characters without batting an eyelash. If you've never seen Robinson in action, he is a veritable one-man-show all by himself. You owe it to yourself to check out this performance because he's at the top of his game in a delightfully witty play that is, as they say, an actor's dream." -- Michael Bonesteel, The Pioneer Press Oak Leaves, Oct. 25, 2000.
Ably Assisted by Talented Young Actor Sean Nix as Milo Tindle, Excaliber Shakespeare Company of Chicago Founder Darryl Maximilian Robinson directed and appeared as Andrew Wyke in the ESC's 2000 30th Anniversary, First All-African-American Cast Revival of Anthony Shaffer's Tony Award-winning Mystery Thriller Sleuth at The Harrison Street Galleries Studio Theatre in Oak Park! Edit
Before it was immortalized on the silver screen by the dazzling Best Actor Oscar-nominated turns of Sir Laurence Olivier as Andrew Wyke and Sir Michael Caine as Milo Tindle in Oscar-nominated and acclaimed director Joseph L. Mankiewicz's 1972 movie version, highly-skilled English playwright Anthony Shaffer earned a 1971 Tony Award for Best Play for the original 1970 Broadway Production of Sleuth at The Music Box Theatre in New York that featured a critically-acclaimed pair of performances by Sir Anthony Quayle as Andrew Wyke and Keith Baxter as Milo Tindle that would earn the two brits a Drama Desk Award for Outstanding Performance. Shaffer's outstanding mystery genre play was a smash hit on Broadway, playing well over a thousand performances, and due to its small cast size, was quickly and frequently revived by dozens of regional and local theatre groups around the country. Having previously played Andrew Wyke when he made his Chicago directorial debut in 1980 with a non-Equity professional, multiracial cast ( 10th anniversary ) version performed by his short-lived New Chicago Repertory Theatre Company at St. Luke's Lutheran Church in the Windy City's Logan Square neighborhood, Excaliber Shakespeare Company of Chicago Founder, Artistic Director and Joseph Jefferson Citation Award-winning Principal Actor Darryl Maximilian Robinson thought Shaffer's wonderfully witty cat-and-mouse-game thriller would work well in the intimate confines of The Harrison Street Galleries Studio Theatre in Oak Park, Il. for a fall 2000, 30th anniversary revival run. And returning to directing the play and playing Andrew Wyke, he found a talented young actor with strong stage presence named Sean Nix to join him onstage as Milo Tindle. The initial run did well, audiences responded very positively throughout the run ( which was extended ). And, without anyone involved in the show really realizing it at the time, Darryl Maximilian Robinson's non-Equity professional Excaliber Shakespeare Company of Chicago staging of Anthony Shaffer's Sleuth became the first production documented in theatre history to feature an All-African-American cast.
http://www.chicagotribune.com/news/ct-xpm-2000-11-03-0011030226-story.html
http://www.abouttheartists.com/productions/100328-sleuth-at-the-harrison-street-galleries-studio-theatre-2000
https://www.broadwayworld.com/people/bio/Darryl-Maximilian-Robinson/
https://timelinetheatre.com/person/sean-nix/
https://www.backstage.com/magazine/article/goodman-theatre-dedicates-new-home-14762/ http://www.jeffawards.org/archives?combine=Darryl+Maximilian+Robinson&field_nomination_category_target_id=94&field_award_year_target_id=58&field_division_target_id=13&field_recipient_value=1

https://en.everybodywiki.com/Darryl_Maximilian_Robinson

Note: The multiracial, non-Equity professional chamber theatre, The Excaliber Shakespeare Company of Chicago is pleased, proud and honored to share and present this archival article in acknowledgement of 2019: The Year of Chicago Theatre!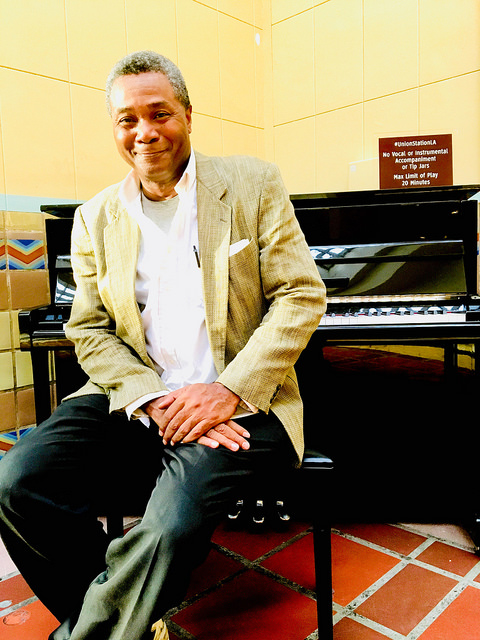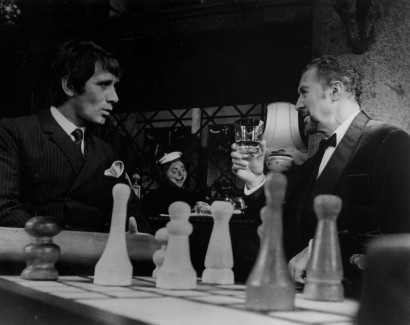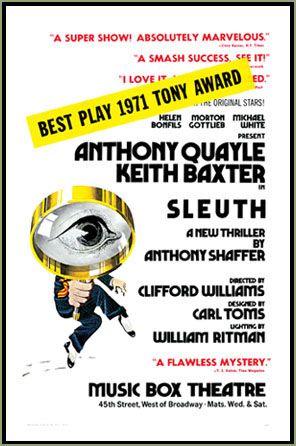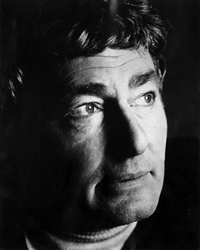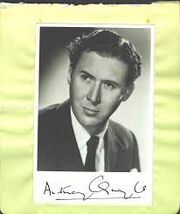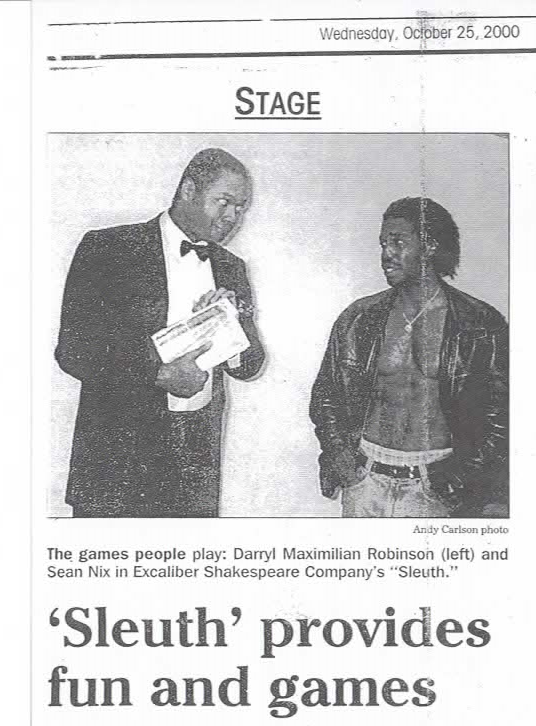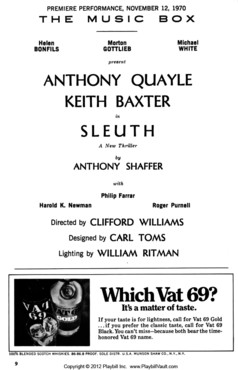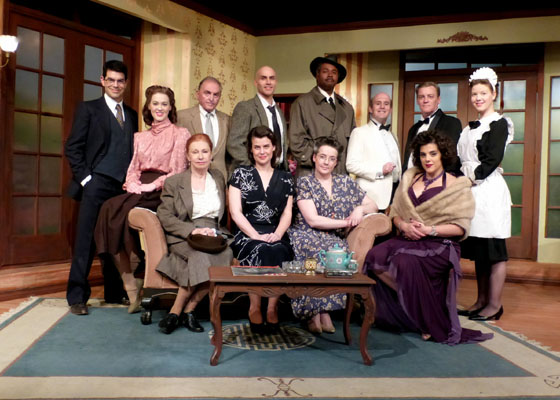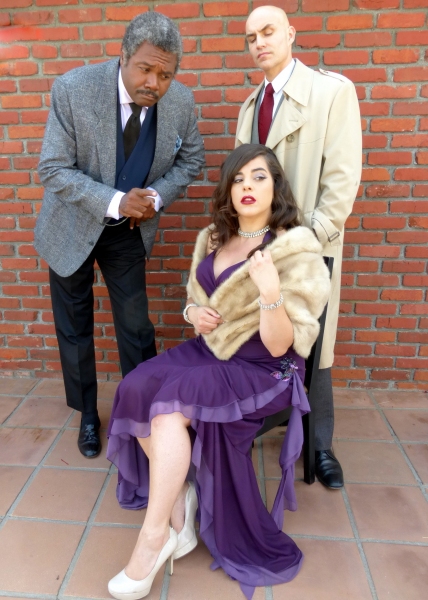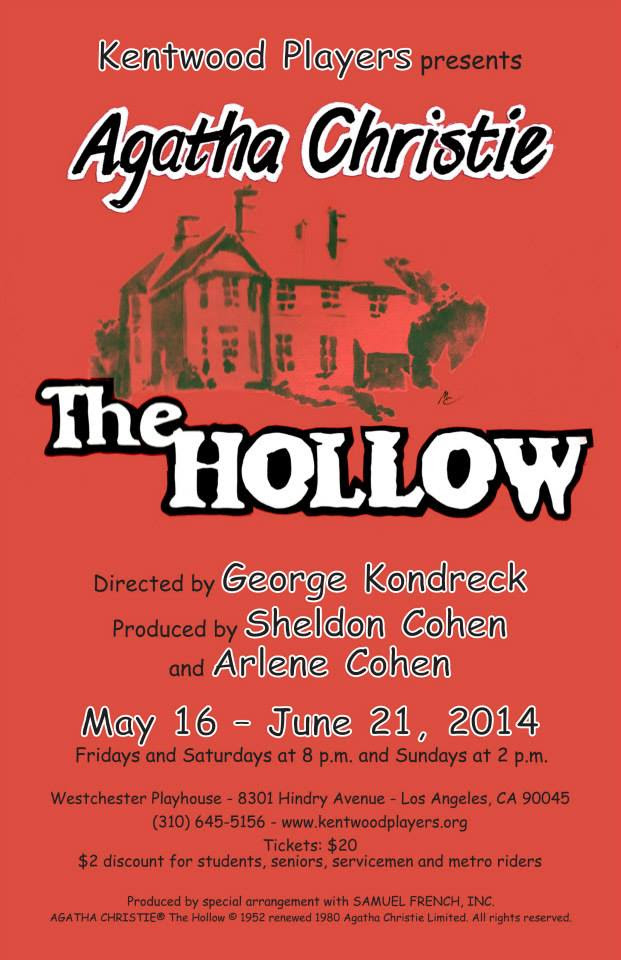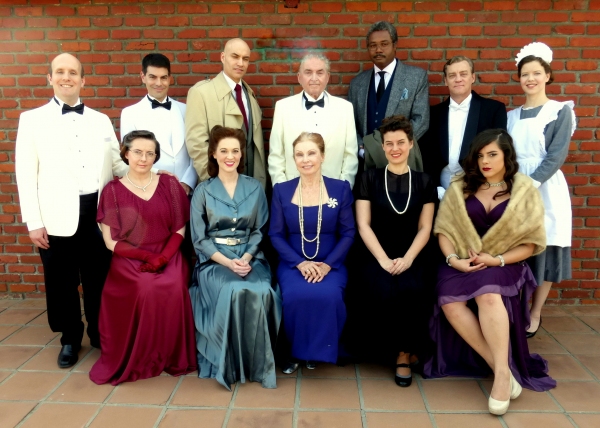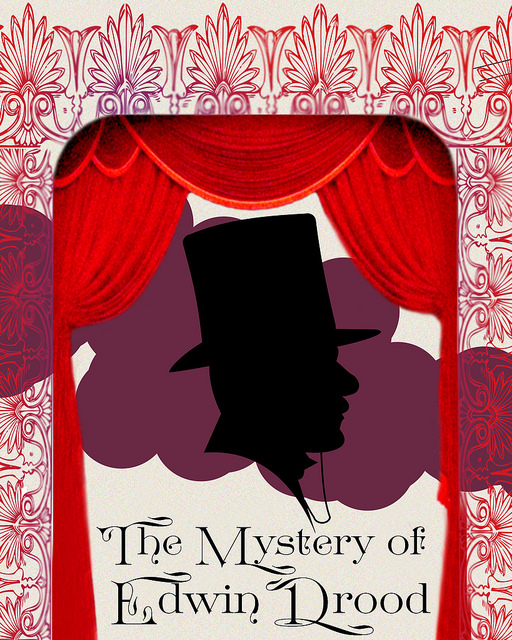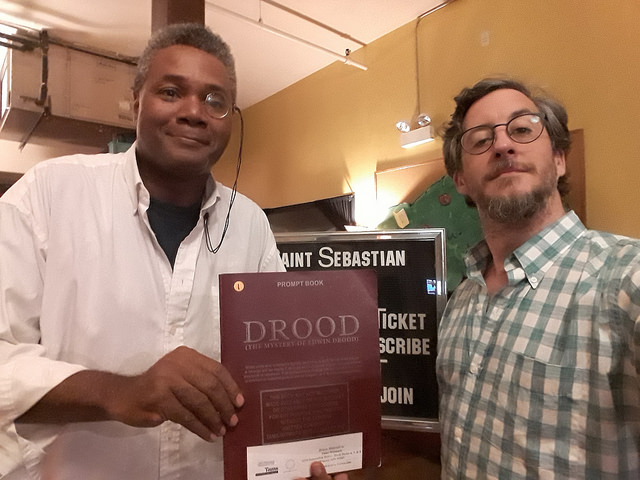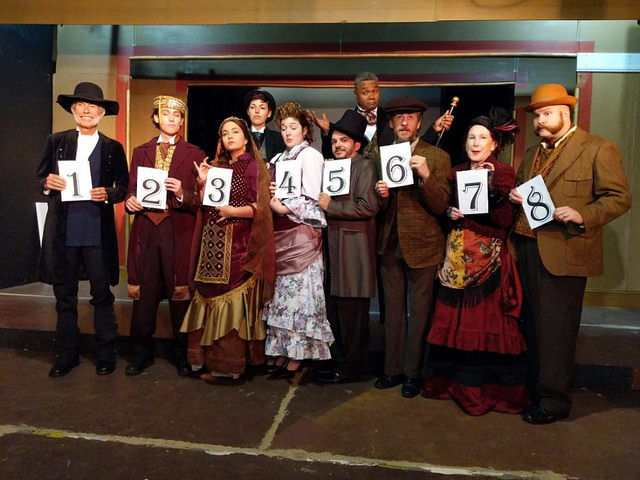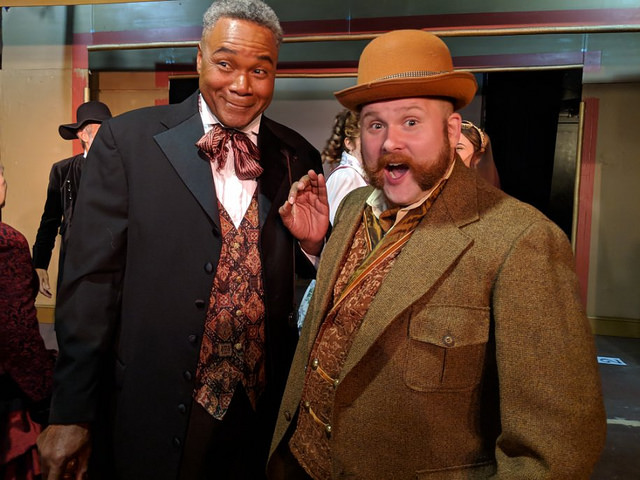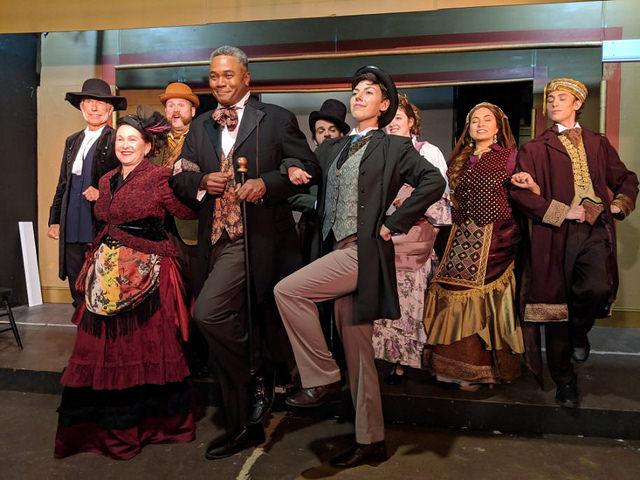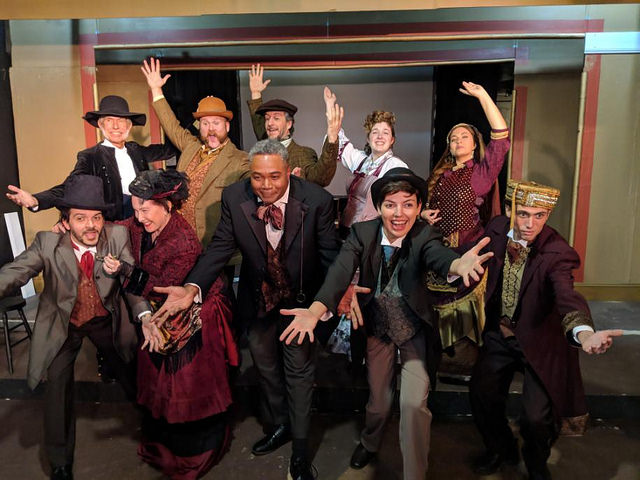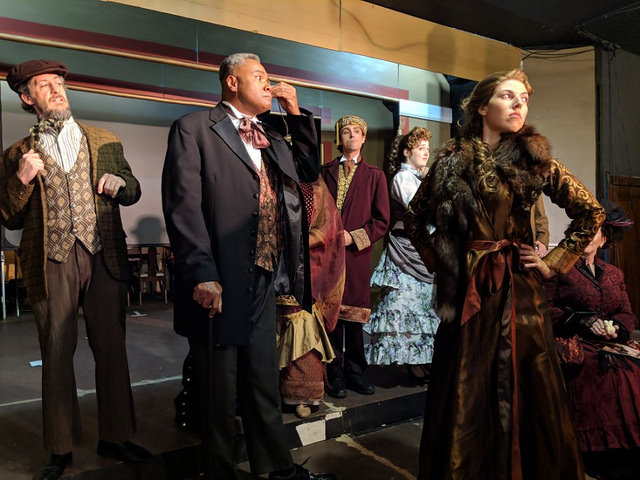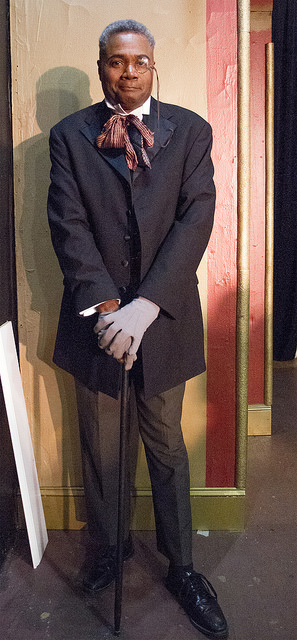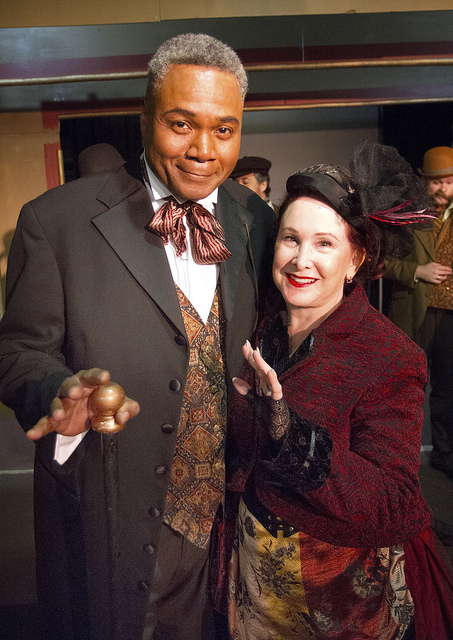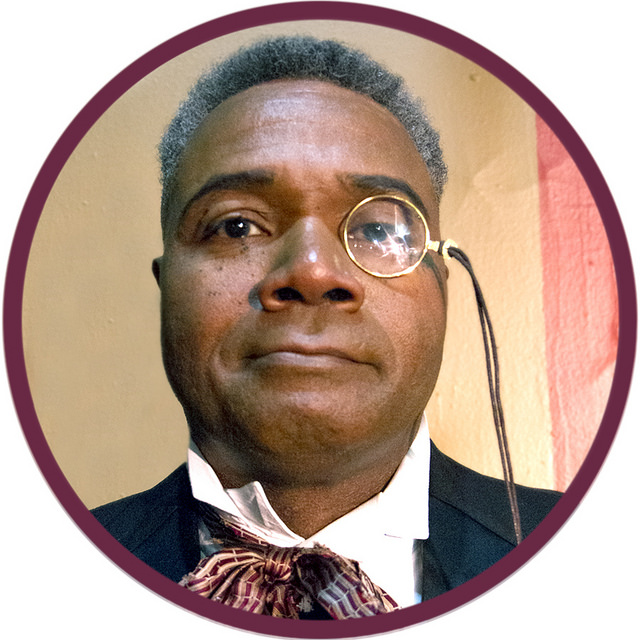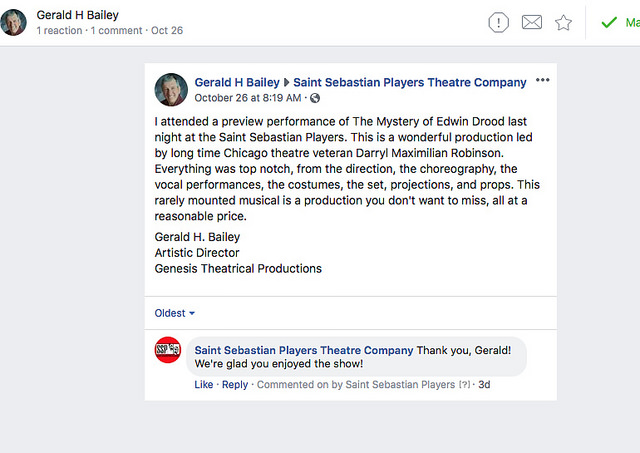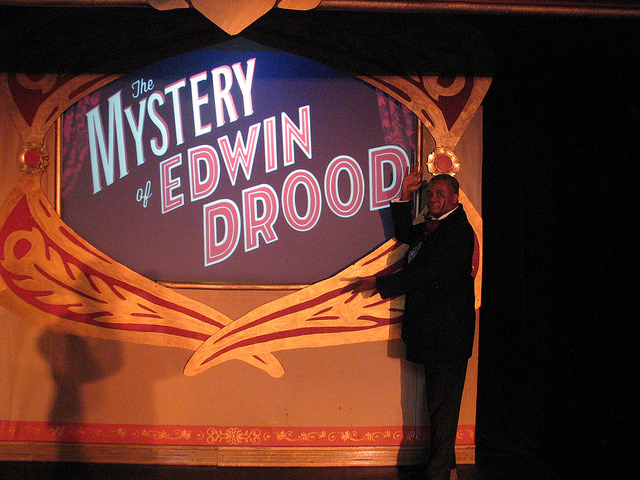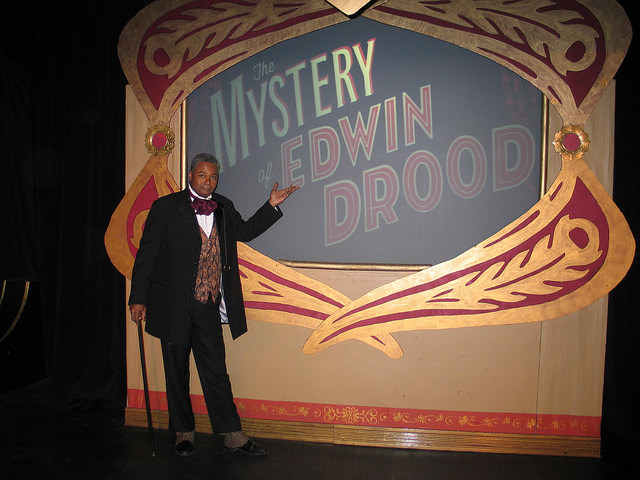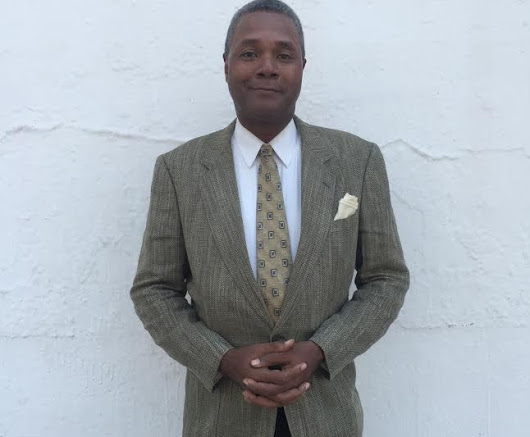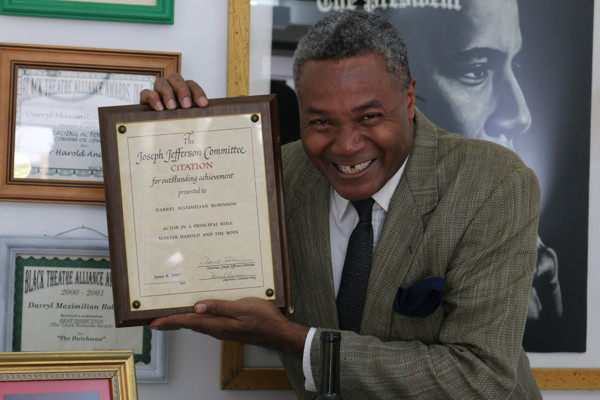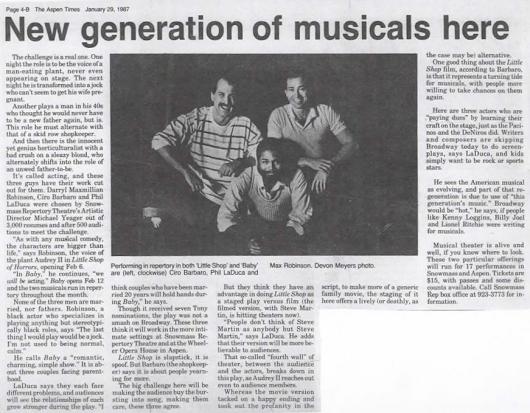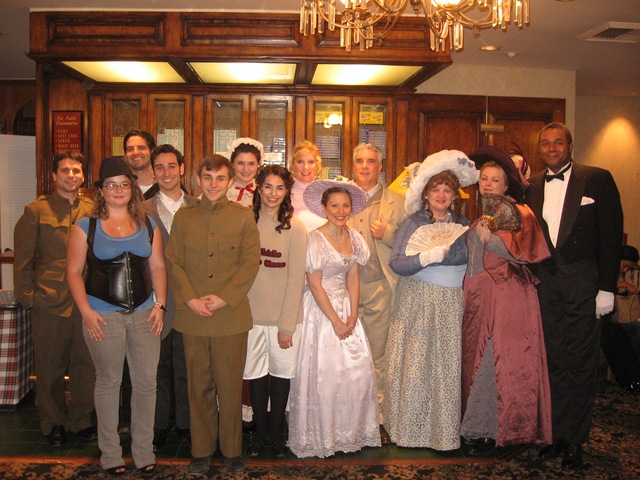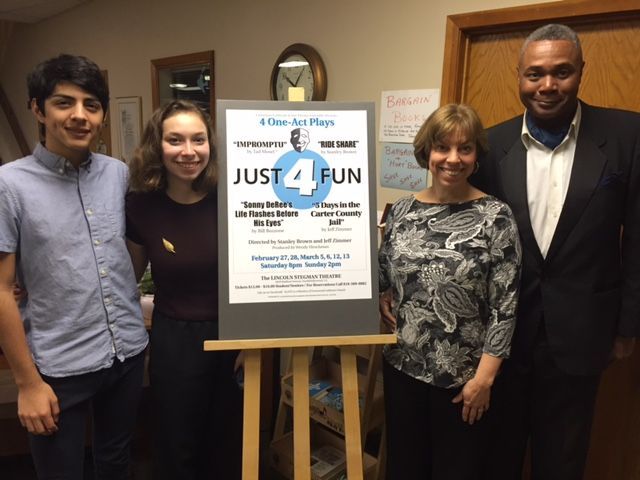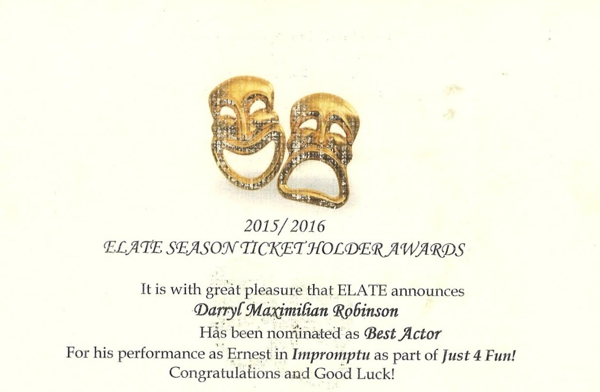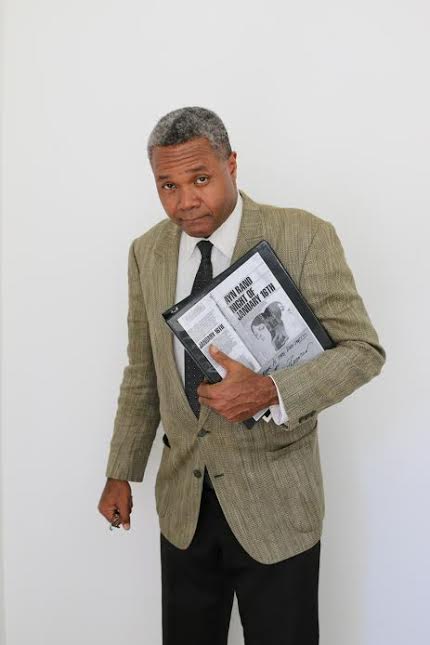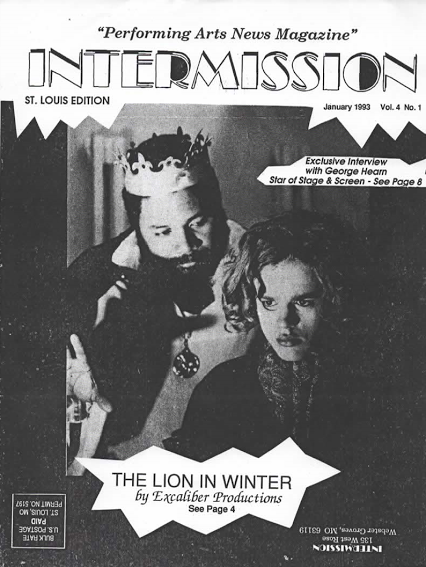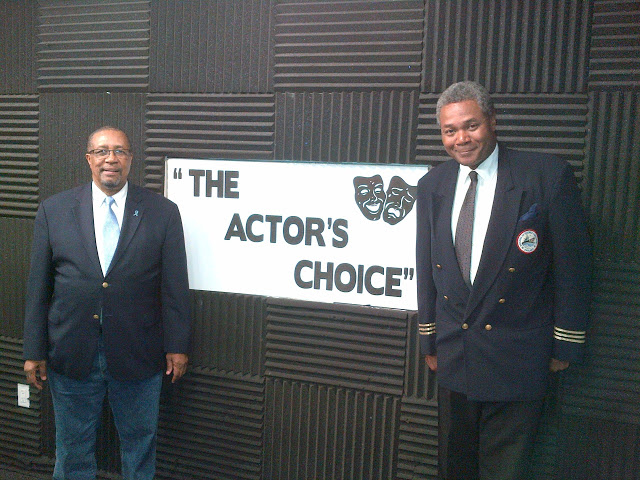 Community content is available under
CC-BY-SA
unless otherwise noted.