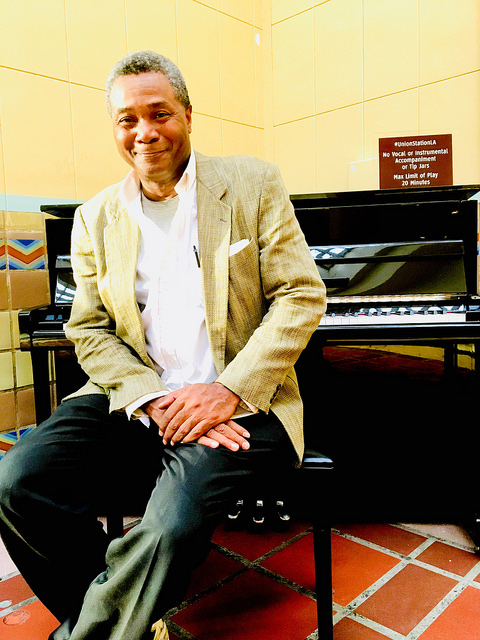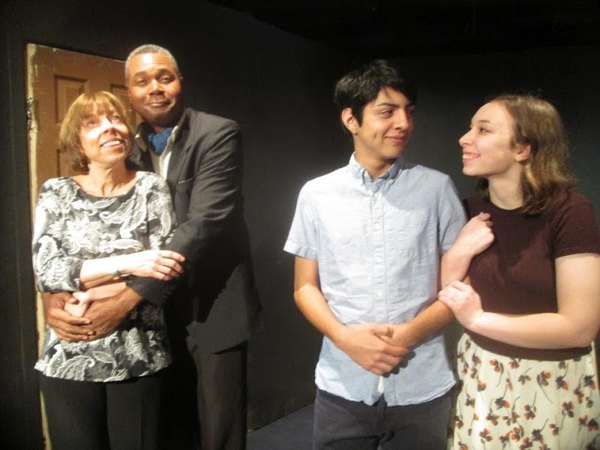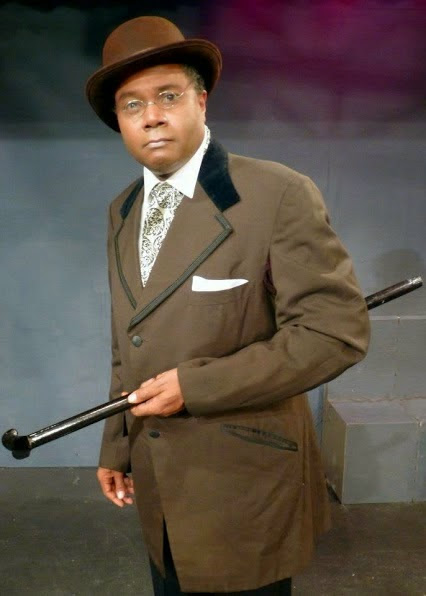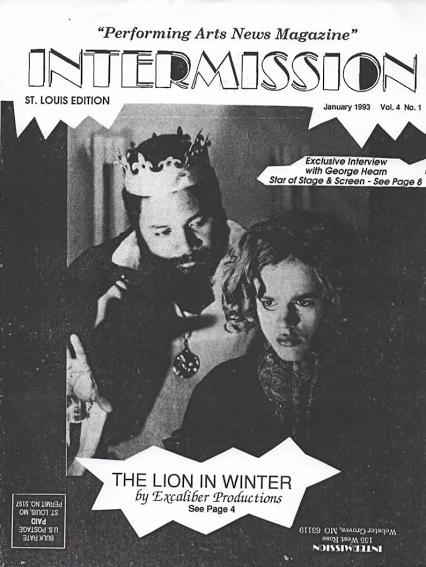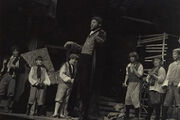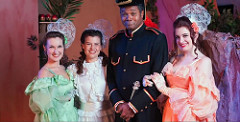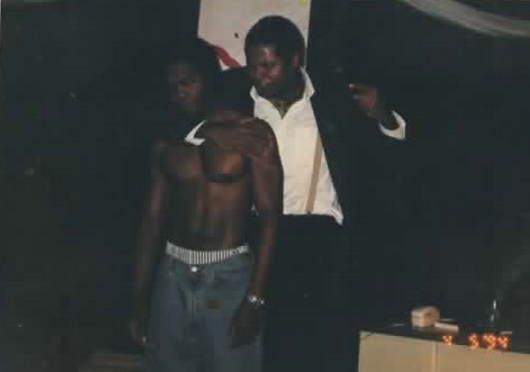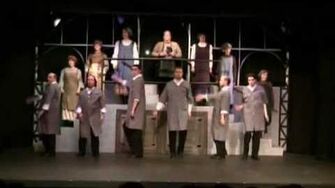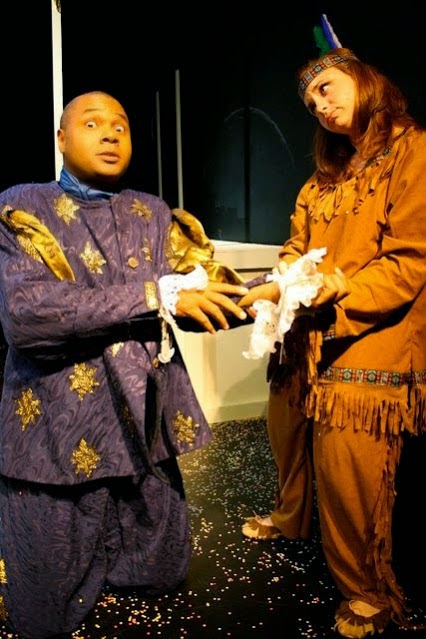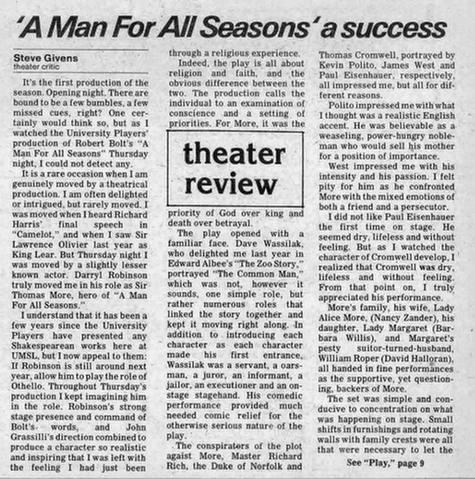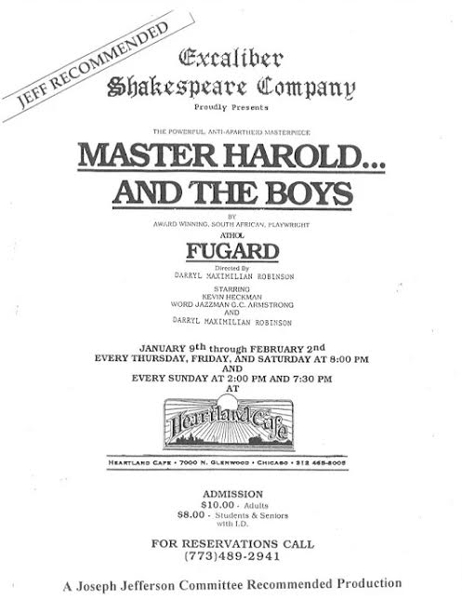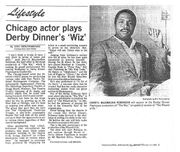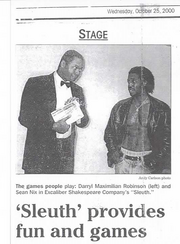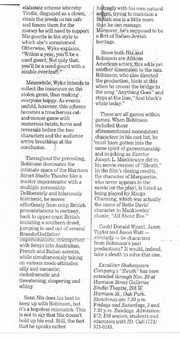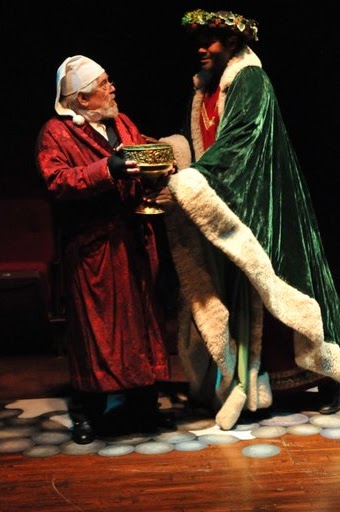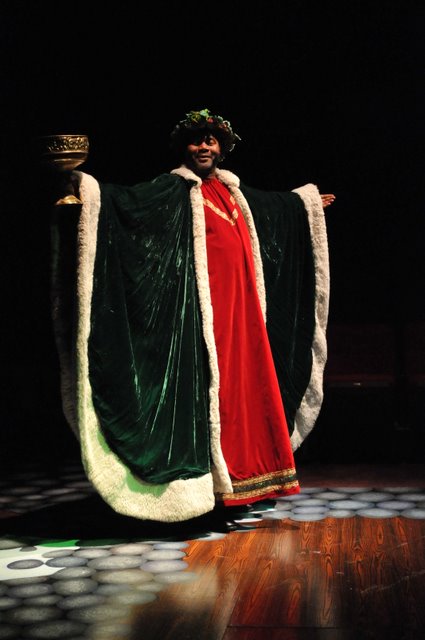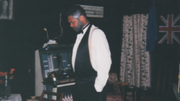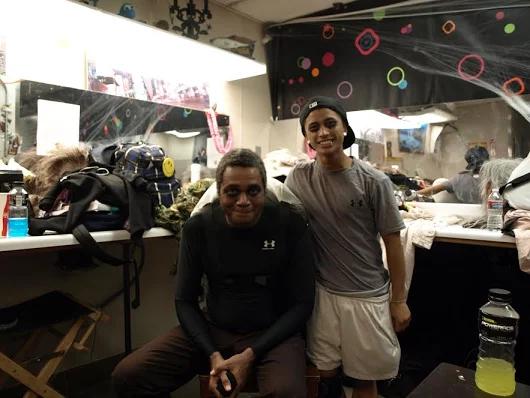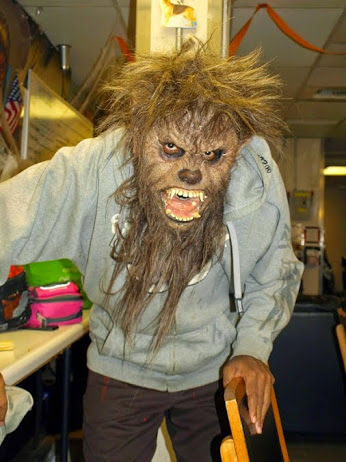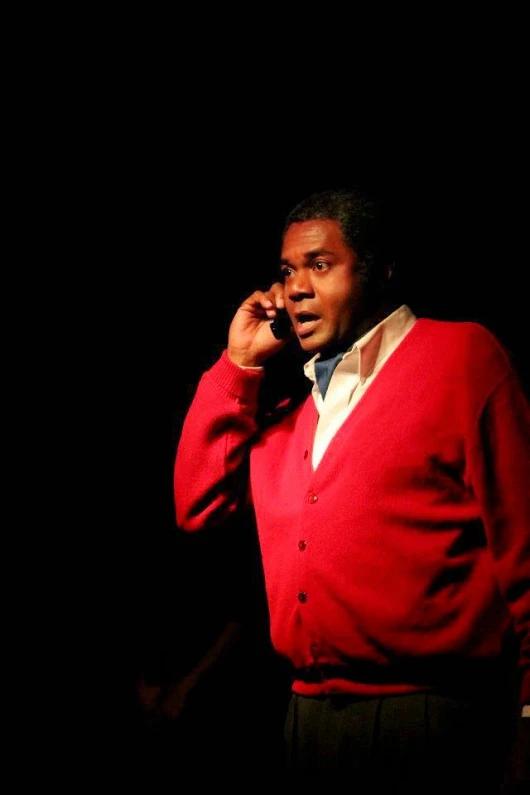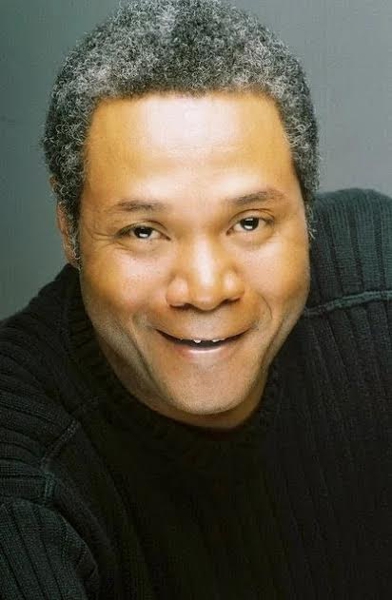 Regarding The Award-winning Stage Actor And Play Director Darryl Maximilian Robinson
"With a name like Darryl Maximilian Robinson, there's a pretty good chance you'll stand out on a theater playbill. And when the man who answers to that name conveys the poise, polish, preparedness - and talent - of a professional actor, there's every chance he'll also stand out on the stage, in theatergoers' memories and possibly, theatrical history." -- Sharon Little, Young actor Darryl Robinson: He's one in a Maximilian, THE FORT WAYNE NEWS-SENTINEL, Saturday  August 29, 1981.
Though he never was a member of Actors' Equity Assn. or a Broadway stage performer, veteran and award-winning American theatre artist Darryl Maximilian Robinson ( born in the city of Chicago on November 25, 1960 ) has enjoyed considerable critical praise and garnered numerous local and regional performing arts awards during the course of his 46-year public performance career which has included appearances in more than 250 stage productions and literary arts presentations around the country. Winner of such honors as both a 1997 Chicago Joseph Jefferson Citation Award as Outstanding Actor In A Principal Role In A Play and a 1997 Chicago Black Theatre Alliance Award Nomination as Best Leading Actor In A Play for his noted performance as Sam Semela in the great South African playwright Athol Fugard's Master Harold And The Boys at The Heartland Cafe Studio Theatre in The Windy City as well as a 1998 WKKC Radio Chicago Critic's Corner Fine Arts Award as Outstanding Director Of A Play for his 1997 revival of Samuel Beckett's Waiting For Godot also at The Heartland, he is best known as the co-writer, director and star of an original one-man show of Shakespeare and time-travel comedy entitled A Bit of the Bard ( a program of selected scenes and speeches from the best plays by WILLIAM SHAKESPEARE intertwined with humorous social, cultural and political commentary as shared by his unique creation, centuries-leaping classical actor Sir Richard Drury Kemp-Kean, which debuted in 1987 ) and for his 15 years of work as The Founder, Artistic Director, Producer and Principal Actor of the multiracial, non-Equity professional chamber theatre The Excaliber Shakespeare Company of Chicago ( active 1987-2001 ). A classically-trained stage actor and musical theatre performer, Mr. Robinson has also made numerous appearances on local television and radio programs as well as guest performances on regional PBS and National Public Radio. In 2005, Mr. Robinson moved to The City of Angels, Los Angeles, to pursue Talent and Literary Agency Representation as he is the author of three unsold and unpublished original motion picture screenplays. Unable to obtain the representation he sought, he pursued theatre work and has appeared in more than a dozen stage productions and in theatre-related Youtube videos on the West Coast since his 2010 Greater Los Angeles Area acting debut as the old Shakespearean actor Henry Albertson in The Hollywood Fringe Festival 50th Anniversary Revival Production of The Fantasticks at The Complex Theatre in Tinseltown presented by The Tribe Productions. Most recently, during an extended year-long visit to his original hometown of Chicago, Darryl Maximilian Robinson garnered attention for his well-received portrayal of the marvelous dual roles of Mr. William Cartwright, Your Chairman of The Music Hall Royale and The Mayor Thomas Sapsea of Cloisterham, England in skilled Director / Music Director Robert-Eric West's 2018 Saint Sebastian Players of Chicago Revival Production of Rupert Holmes' classic Tony Award-winning Best Musical Mystery Whodunit The Mystery of Edwin Drood presented at the lovely, more than a century old St. Bonaventure Church in the West Lakeview neighborhood of The Windy City. Mr. Robinson's performance was critically-praised, documented earlier this year by Wikipedia, and in November of 2019: The Year of Chicago Theatre, captured for him a 2019 Chicago BroadwayWorld.com Regional Theatre Award Nomination for Best Performer In A Musical or Revue ( Resident  Non-Equity ). The SSP Revival of  The Mystery of Edwin Drood received a grand total of Seven 2019 Chicago BroadwayWorld.com Regional Theatre Award Nominations including: Best Performer In A Musical or Revue ( Resident Non-Equity ) for Sarah Myers for her fine portrayal of Edwin Drood and Miss Alice Nutting; Best Direction of A Musical or Revue ( Resident Non-Equity ) for Robert-Eric West; Best Choreography ( Resident Non-Equity ) for Tamara Drew; Best Costume Design ( Resident Non-Equity ) for Sandra Leander; Best Set Design ( Resident Non-Equity ) for Emil Zbella; and Best Ensemble of A Musical ( Resident Non-Equity ) for THE ENTIRE CAST! Those who love musical theatre performance in The Windy City that would like to honor and support the work of Mr. Robinson and his fellow nominees of Rupert Holmes' brilliant but seldom performed stage classic with their votes for this critically-praised Non-Equity professional theatre production may do so by visiting: BroadwayWorld.com Chicago Regional Theatre Awards Voting!
https://www.broadwayworld.com/chicago/liveupdateregion.cfm?btype=1583&region=Chicago#sthash.X7vVbz1q.nsLkIoku.dpbs
https://www.broadwayworld.com/chicago/voteregion.cfm
Your Continued Support of The Tradition of Non-Equity Professional Theatre In Chicago Is Appreciated!
https://patch.com/illinois/chicago/calendar/event/20191231/713099/until-dec-31-2019-the-public-may-go-online-vote-for-drood
Early Training and Roles
Like many stage performers, Darryl Maximilian Robinson started acting before live audiences when he was quite young. He made his first fully-rehearsed appearance onstage at the age of 13 in the role of Mr. Jones in the December 1973 Robert H. Lawrence Upper Grade Center junior high school production of A Black Christmas Carol. As a student at both Albert G. Lane Technical High School and Whitney M. Young Magnet High School for The Performing Arts, he appeared as detective Sam Spaced in future off-Broadway musical theatre / improv comedy director/ composer/ lyricist/ wiz Rick Crom's The Maltese Wabeeno and Old Man Warner in Shirley Jackson's The Lottery both in 1975. By 1976, the eager and energetic Robinson was playing his first leading role in a musical, and what a fantastic role it was. As a guest student actor of The Drama Dept. of Josephinum High School For Girls ( where he previously appeared in 1974 as Frank and The Father in a stage adaptation of Daniel Keyes' Flowers For Algernon and in early 1976 as Motel Kamzoil the Jewish-Russian tailor in Bock and Harnick's acclaimed musical Fiddler On The Roof ) in the Wicker Park area of Chicago, Mr. Robinson appeared as Professor Henry Higgins opposite Sandra Gonzalez as Eliza Dolittle, David Allan Clarke as Alfred P. Dolittle, Robert Dubiel as Col. Hugh Pickering, Amy Munoz as Mrs. Higgins and talented actor / singer / dancer and future television star Don Franklin ( of ABC's The Young Riders and NBC's Sea Quest ) as Freddy Ensford-Hill in skilled and caring Director Sister Mary Henry Cornille's December 1976 20th Anniversary revival staging of Lerner and Lowe's My Fair Lady featuring fine vocal musical direction by Lee Hervey, charming choreogaphy by Donna Vittorio and a dynamic and tight full orchestra conducted by the wonderful Maestro John C. Cina ( a master music educator and seasoned conductor of Oh, What A Lovely War and A Funny Thing Happened On The Way To The Forum on Broadway! ) of The Lane Tech High School Music Theatre! As a youth growing up on the West Side of Chicago during the early 1970s, works of William Shakespeare and The History of American Musical Theatre proved to be two of Mr. Robinson's greatest interests. Listening to numerous Original Broadway Cast Recordings ( including Richard Burton in Camelot, Rex Harrison in My Fair Lady and Robert Preston in The Music Man ) of classic musicals inspired him and gave him the impetus and confidence to audition for and receive 4 years of fine training in musical theatre performance with the non-profit, multicultural ensemble for young Windy City perfomers known  as  The Chicagoland High School Theatrical Troupe. Under the skilled guidance and instruction of Chicago Board of Education Instructors and other private professionally trained theatre teachers including J.J. Stamm, Errol Perlman, Lena McLin, Nick Jason, Irving Stein,  and Gerald H. Bailey, Mr. Robinson developed his song, dance and on-stage comedy skills. His roles during his years with Chicagoland ( 1975-1979 ) included Ambrose Kemper in Hello Dolly!, The Professor in South Pacific, Nathan Detroit in Guys and Dolls ( opposite young and talented future Tony Award Winner Tonya Pinkins as Miss Adelaide ), Duane Fox in Applause, Henry Albertson in The Fantasticks, Micheal in I Do! I Do!, Bud Frump in How To Succeed In Business Without Really Trying and Mr. Applegate ( The Devil ) in Damn Yankees. The training that Mr. Robinson received from the directors and instructors of The Troupe ( particularly from the highly-talented J.J. Stamm ) helped to prepare him for the challenges that would lie ahead when he would audition for hundreds of future productions at live theatres around the country. Mr. Robinson's first full-time paying, professional acting job occurred in 1980 while he was serving as a resident actor / instructor with The Aspiring Artists Production Company, Inc. on east 71st Street on the Windy City's South Side. Funded by a CETA ( Comprehensive Employment Training Act ) Contract during the last generous months of The Jimmy Carter Administration's attempt to supplement public and community education by bringing professional performing and visual artists into schools, cultural centers, seniors homes and facilities for the economically and culturally disadvantaged, Mr. Robinson utilized his modest $750.00 per month salary to build his portfolio and have photos and his resume professionally enhanced. Aspiring Artists was led by the skilled producer/ composer / lyricist and musician Cedric Gay from whom the young Mr. Robinson learned much as he utilized his talents to bring theatre to audiences who often had never even seen a live play or concert performance before. Mr. Robinson would make great use of his training with Aspiring Artists audiences years later when he would tour his one-man show of Shakespeare and time -travel comedy A Bit of the Bard into such local Chicago area educational institutions as The Carter G. Woodson Regional Library ( on the Windy City's South Side ),The Conrad Sulzer Regional Library ( on the Windy City's North Side ), The Chicago Public Library Cultural Center ( in Chicago's Downtown Loop District as part of a November 1989 event series entitled Adaptations ) and Orr Community High School and Westinghouse Career Academy ( on the Windy City's West Side ) during the 80s and 90s. It was after Mr. Robinson's well-received performance of Bard at Westinghouse in 1998 that resulted in him returning to his teaching roots and direct high school students of the career academy in a rare staging of selected scenes from William Shakespeare's A Midsummer's Night Dream in a production supervised by knowledgeable English Literature and Language Instructor Jane Lucas and sponsored by a grant from The Oppenheimer Family Foundation. Passionate about The Classics, Mr. Robinson made his Shakespearean debut as Don John in Director Phillip F. Nardulli's 1980 revival of the bard's Much Ado About Nothing at The West Wind Theatre in River Forest, IL. He would further expand his Shakespearean resume in such roles as Stephano in Director / Composer / Lyricist Doug Post's  1981 Illustrated Theatre Productions' rock musical revival of The Tempest at The Leo Lerner Theatre in Chicago; Oswald and The King of France in Obie Award-winning Director Gene Frankel's staging of King Lear, Touchstone in Director James Tripp's mounting of As You Like It and Puck and Philostrate in future Tony Award-nominated Director Susan Lawless' space-age staging of A Midsummer Night's Dream all performed while on the 1982 20th Anniversary National Shakespeare Company Tour of New York; and Horatio in Hamlet, King Oberon and Duke Theseus in A Midsummer Night's Dream  Dream and Master Ford in The Merry Wives of Windsor all performed outdoors with the 1985 Indianapolis Shakespeare Festival. One of the most rewarding Shakespearean roles Mr. Robinson had the priviledge of playing was the title role of Othello, The Moor of Venice in a March 1984 revival with The Stageplayers of Northeastern Illinois University of Chicago that was effectively and handsomely directed by Dr. James Barushok, a long-time professor of theatre at the F-Wing of UNI. A technical highlight of that production was talented Set Designer Silvano Burgoni's white-columned, revolving set. And the sight of future West Coast stand-up comedian Anthony Griffin as the worthy Montano IN TIGHTS?...PRICELESS! Mr. Robinson would also receive critical praise when he became  the first African-American performer of note to play the leading role of the doomed Lord Chancellor of England, Sir Thomas More in skilled Director John Grassilli's October 1984 University Players' revival production of Robert Bolt's A Man For All Seasons at The Benton Hall Theatre of The University of Missouri-St. Louis ( UMSL ).  
The Magic of Enchanted Hills Playhouse of Syracuse, Indiana
Darryl Maximilian Robinson received some of the best reviews and training of his life and career during two seasons of professional summer stock performances at The Enchanted Hills Playhouse of Syracuse, Indiana. At a lovely 240-seat, rustic barn theatre, on the shores of Lake Wawasee, Mr. Robinson learned the craft of creating magic onstage in a limited period ( two-weeks of preparation  ) of time, and he learned it well. Under the expert supervision and guidance of the late and highly-regarded Producing Director Jill M. Stover and multitalented Artistic Director Dr. Jeffrey P. Koep during the summers of 1981 and 1984, Mr. Robinson garnered audience approval and critical praise for such roles as: Ali Hakim in Oklahoma!, the Nazi Ernst Ludwig in Cabaret, Mordred in Camelot, Captain Hook in Peter Pan, Kit Carson in The Time of Your Life, the Jewish refugee Dr. Jan Dussell in The Diary of Anne Frank, El Gallo in The Fantasticks, Colonel Pickering in My Fair Lady, Joe in Show Boat, The First Gangster in Kiss Me, Kate, The King of Siam in The King and I,  and, most memorably, Fagin in Lionel Bart's Oliver!, a role for which Mr. Robinson earned his first professional acting honor: The 1981 Fort Wayne News-Sentinel Reviewer's Recognition Award as Outstanding Thespian of The Season. The EHP 1981 revival of Oliver!  ​also featured respected theatre educator and talented vocalist Myrona Delaney ( aka Myrona Lou Laws ) as Nancy, skilled young singer-actress Temple Schulz as Oliver, Donald Lee Hahn as Bill Sykes, Tom McSweeney as The Artful Dodger, Tom Lamb as Mr. Bumble, Susan Sams as Mrs. Corney, talented and skilled tenor and future Arts Radio Personality Opera Joe McKesson as Mr. Brownlow and the highly-gifted future New York stage and television actor T. Gregg McClain as Charlie Bates. Of all the skilled directors Darryl Maximilian Robinson worked with after his training with The Chicagoland High School Theatrical Troupe ( led by the great J. J. Stamm ), Dr. Jeffrey P, Koep, Artistic Director of The Enchanted Hills Playhouse, proved to be one of his favorites and one of his best! Koep ( a former Chairman of The Speech and Communications Dept. at The University of Indiana - South Bend and a future Dean of The College of Fine Arts at The University of Nevada - Las Vegas ) proved to be a true master of professional summer stock! When Mr. Robinson had his encore season at EHP in 1984, and played The King of Siam in Rodgers' and Hammerstein's The King and I opposite the lovely, talented and gifted young singer-actress Elizabeth Lee Taylor as Mrs. Anna Leonowens, it was the inspired direction of "Von Koep" that gave Mr. Robinson the motivation he needed to give a performance that pleased critics and audiences alike. The Enchanted Hills Playhouse led by the late and wonderful Producing Director Jill M. Stover was truly one of the finest and most magical places he had ever worked at his 45-year stage career! During the 1980s, Mr. Robinson would appear onstage at various theatres throughout the great state of Indiana, and acquired an affection for its responsive audiences and ( through his personal interactions with his fellow performers and technicians ) it's fine people.
Have Talent-Will Travel
"Darryl Maximilian Robinson is hilarious as the king, and his sense of timing and stage presence are superb." -- Jim Arpy, Foxy Fun With Reynard, A Review, THE QUAD CITY TIMES OF DAVENPORT, IOWA, Friday April 30, 1982.
In addition to his work at The EHP, during the 1980s, Mr. Robinson, working out of his Chicago area base, performed numerous leading and featured roles throughout the Midwest Region ( and beyond ) including: the Russian ballet instructor Boris Kolenkhov in The Act IV Theatre of Forest Park, IL. 1981 revival production of Moss Hart's and George S. Kaufman's Pulitzer Prize-winning comedy You Can't Take It With You at St. Bernardine Hall; The Angry Man in Producer / Director Ray Hayman's 1980 At Random Players revival of C. B. Gilford's The Jury Room at Chicago's McCormick Inn; Eric Birling in J. B. Preistley's An Inspector Calls and A Featured Performer in An Evening With Dylan Thomas both mounted in 1980 at the late and respected classics master Joseph Ehrenberg's Chicago City Theatre at the Loop's historic Fine Arts Building; the title role in the late and talented Director-Producer-Master Puppeteer Ray Nelson's 1981 revival of Gilbert and Sullivan's The Mikado performed at The Puppet Place Theatre in Chicago; Pantalone in Aurand Harris' musical version of Androcles and The Lion and King Noble the Lion in the kids' classic Reynard the Fox with The Circa '21 Dinner Playhouse Resident Childrens' Theatre of Rock Island, Illinois in 1982; The Leading Player in Pippin, A Featured Performer in Broadway Babies, Harry Hennessey in Dames At Sea and Henry Albertson in The Fantastcks as part of the 1983 Summer Repertory Season at The Mainstage Repertory Theatre at Marriott's Tan-Tar-A Resort in Osage Beach, Missouri; Emperor Kublai Khan of China in The Wonderful World of Marco Polo, the black Revolutionary War hero Prince Whipple in Give Me Liberty! and A Featured Performer in an adaptation of Thomas Chaucer's The Canterbury Tales all while on the 1984-85 MUNY / Student Theatre Project Company Tour out of St. Louis; The Cowardly Lion in The Theatre Project Company of St. Louis 1984 traditional stage musical adaptation of The Wizard of Oz well-directed by Debora Lynn Wickes at The New City School of The Central West End; Venticello II in gifted Director Dr. Thom Hitchell's 1985 staging of Peter Shaffer's Tony Award-winning Best Play Amadeus for The Performing Arts Dept. of St. Louis Community College at Forest Park; the circus veteran Old Ben in the 1986 Great American Children's Theatre Company's world premiere production of talented Composer/Lyricist Ricky Gordon's musical adaptation of the classic tale of Toby Tyler on tour and at the historic Pabst Theatre of Milwaukee, Wisconsin; Tomas de Torquemada,The Grand Inquisitor of Spain in the musical-comedy-mystery Grand Scenario Murder They Quoth at the 1986 14th Annual King Richard's Faire of Kenosha, Wisconsin; The Voice of The Plant Audrey II in Little Shop of Horrors and Nick Sakarian in Baby as part of The 1987 Winter Repertory Season of The Snowmass / Aspen Repertory Theatre of Colorado; Professor Moriarty in skilled Producer-Director-Adapter John Auble's 1987 vaudeville musical version of Sir Arthur Conan Doyle's Sherlock Holmes aboard the historic Goldenrod Showboat docked at Laclede's Landing in downtown St. Louis, Mo.; and A. Grace, The Fairy Godfather in the 1988 Workshop, Ltd. musical-comedy review Singin' and Swingin': Step Into The Forties at the lovely Inverurie Hotel of Paget, Bermuda ( the production that marked Mr, Robinson's international stage debut ). Utilizing his now well-honed teaching skills, in the spring and summer of 1989, Mr. Robinson also served as Director and Instructor of The Theatre Production Workshop of The Colorado Mountain College at Vail and as Director and Instructor of Shakespearean Theatre at The Bristol Theatre Academy of The Bristol Renaissance Faire of Kenosha, Wisconsin. And on two occasions, in 1987 at The Lyceum Theatre of Arrow Rock, Missouri, and in 1989 at The Derby Dinner Playhouse of Clarksville, Indiana ( just outside of Louisville, Kentucky ), Darryl Maximilian Robinson earned critical praise for playing the title role in The Wiz. Throughout the 1980s and early 1990s, Mr. Robinson became a well-traveled stage performer and drama instructor throughout the central United States.
Seeking Well-written, Intelligent, Fictional and Historical African-American Character Parts
Following the powerful and inspirational examples set by acclaimed, Oscar-winning, African-American / Bahamian stage and screen star Sir Sidney Poitier, Mr, Robinson had always made a point of seeking out and playing well-written, positive and intelligent African and African-American characters onstage, whether they were fictional or historic. In Los Angeles, he earned some critical approval for his portrayal of The Reverend Sykes in skilled, award-winning Director Diedra Celeste Miranda's 2011 Glendale Centre Theatre ( in-the-round ) staging of playwright Christopher Sergel's adaptation of Harper Lee's classic To Kill A Mockingbird, and he captured a 2013 Los Angeles Marcom Masque Theatre Award Nomination as Best Actor In A Major Supporting Role for his performance as the historic black educator and orator Booker T. Washington in The Kentwood Players' revival production of the Tony Award-winning musical Ragtime wonderfully directed by Susan Goldman Weisbarth at The Westchester Playhouse. Mr. Robinson's success in these roles came in part as a result of his experiences working with The African-American Theatre Community of Chicago during his younger days. Beginning in 1980, Mr. Robinson appeared in such roles as: The Old Man in West African playwright Wole Soyinka's The Strong Breed opposite gifted and future ETA Creative Arts Foundation Artistic Director and noted actor / playwright Runako Jahi at The Windy City's Austin Town Hall; the acclaimed poet and playwright Langston Hughes in talented Director / Playwright Marcus Nelson's 1980 New Concept Theatre world premiere production of The Shakespeare of Harlem; The Comic in noted Black Theatre Producer Val Gray Ward's 1981 Kuumba Theatre Company world premiere production of Ed Shockley's historical musical drama The Little Dreamer: aka Bessie Smith, Empress of The Blues  effectively directed by New York theatre artist Imani Douglas, featuring legendary Blues and Jazz pianist Little Brother Montgomery ( a multitalented musician who had performed in his youth with the real-life Bessie Smith ) and starring the late, truly-missed and amazingly-talented 1982 Chicago Joseph Jefferson Citation Award-winning Best Actress Sue Conway as the historic, title songstress onstage at The Pakula Building; real-life, charming, old west African-Mexican-American confidence man and bank robber Benjamin Hodges ( opposite talented fellow performers Darryl Manuel as Cherokee Bill and Percy Littleton as the title character ) in skilled Director Eddie D. Richardson's 1983 staging of the musical comedy Deadwood Dick: The Legend of the West also with Kuumba Theatre Company at The Pakula Building; and the revered and remembered pioneer-founder of The Windy City, Jean Baptiste Pointe DuSable in Director Steve Scott's 1983 Urban Gateways Arts Organization ( touring to public and private schools ) staging of playwright Alice Rubio's Chicago: A Tale Of One City, among others. In 1988, Mr. Robinson would act opposite the talented Runako Jahi again as well as multiple Chicago Jeff Award-winning actor Ellis Foster when he made his ETA debut in the principal dual roles Rueben and Clyde in the highly-talented and late Director Charles Michael Moore's staging of the Midwest premiere of the late playwright Ray Aranha's Sons Fathers of Sons. One of Darryl Maximilian Robinson's best-written African-American character parts was bestowed upon him when he created the role of The Professor, a black academician of history who has a brief but telling conversation with a southern Jewish merchant ( well-played by actor Andy Simon ) in the 1998 Pegasus Players' world premiere production of Robert Myers' The Lynching of Leo Frank powerfully staged by multiple Chicago Jeff Citation-nominated Outstanding Director Jonathan Wilson at The O'Rourke Center For The Performing Arts in The Windy City. Playwright Myers' script would go on to capture a 1999 Chicago Joseph Jefferson Citation Award for Outstanding New Work.
13 Years An Angelino
Though it took Mr. Robinson some years to adjust to his adopted home city of Los Angeles, California, after he arrived on Sept. 3, 2005, when he finally returned to the stage in The Fantasticks in 2010, he got over his acute CULTURE SHOCK and learned to live, and love living, in L. A.! Like many professional stage actors ( and many aspiring screen actors ), Mr. Robinson has always kept a "Day Gig" to pay the bills when acting work was not forthcoming. Living in L A, with its cost of living, made having multiple day gigs - in guest services, event staff working, security guard assignments - 100% essential. But each and every time Mr. Robinson was given a serious opportunity to display his art and his craft of The Theatre - he applied all of his professional training, passion and experience to reach, touch, and move his audiences. After garnering fine notices for his L A debut performance as Henry Albertson in The Hollywood Fringe Festival 50th Anniversary Revival Production of Tom Jones' and Harvey Schmidt's The Fantasticks at The Complex Theatre in Tinseltown, Darryl Maximilian Robinson has built a strong gallery of West Coast stage roles which include: Inspector Colquhoun of Scotland Yard in the 2014 Kentwood Players' revival of Agatha Christie's The Hollow and 1940s radio personality Harry "Jazzbo" Heywood ( who played numerous classic on-the-air characters including Clarence Oddbody, AS2 )  in the 2013 Kentwood Players' revival of Joe Landry's It's A Wonderful Life: A Live Radio Play both performed at The Westchester Playhouse in L.A.; The Ghost of Christmas Present and Others ( opposite the late, wonderful and talented character actor Mario Di Gregorio as Ebenezer Scrooge ) in the 2010 Glendale Centre Theatre annual musical production of Charles Dickens' A Christmas Carol effectively adapted to the stage by playwright Brenda Dietlein; The Butler John Lawless in gifted Director Di Gregorio's 2011 Glendale Centre Theatre staging of Kyle Crichton's rollicking World War I-era romantic comedy The Happiest Millionaire; the leading role of the miserly, yet ultimately goodhearted Latin American multimillionaire Don Carlos ( for one wonderful matinee performance in English opposite highly-gifted Latin American actor Gustavo Ranieri as Luis ) in the 2011 Bilingual Actors' Repertory Theatre Company - BARTco world premiere production of Salvadoran playwright Waldo Chavez Velasco's Dreams Factory / Fabrica de Suenos at The Stages Theatre Center in Hollywood; a Universal Studios Hollywood Halloween Horror Nights 2011 assignment as a "Scareactor" who would be cast along with several others to play the title role of Lawrence Talbot / The Wolfman in multi-talented USH HHN Creative Director John Murdy's live, interactive Featured Maze Event at The Universal Studios Hollywood Historic House of Horrors, The Wolfman: The Curse of Talbot Hall; the character of the conservative, Republican speechwriter and political operative Stanley C. Dunklin, Jr. ( a role based on real-life academician and Obama critic Stanley Kurtz ) in talented Director J. P. Rapozo's 2012 Smiley Face and The Frown Entertainment Group's Los Angeles world premiere production of Chicago area playwrights Mark Mason's and Ellen Chambers' drama of sex, lies and Windy City politics Rest For The Weary Spirit; The Narrator and The Mysterious Man in multi-talented Director / Designer Josh Shaw's highly-effective 2014 Burbank Community Theatre revival production of Stephen Sondheim's and James Lapine's Into The Woods handsomely produced by truly-committed and professional BCT Founder Julia Swanwick at the historic Hall of Liberty at Forest Lawn in The Hollywood Hills; and joined by a wonderful cast that featured Casey Krubiner as Winnifred, Joey Trezise as Tony and Lucy Krubiner as Lora, the role of the debonair, but aging leading man Ernest in Tad Mosel's classic, allegorical one-act of Life In The Theatre, Impromptu as part of the 2016 Emmanuel Lutheran Actors' Theatre Ensemble - ELATE staging of an evening of short works entitled Just 4 Fun presented at The Lincoln Stegman Theatre of North Hollywood, Ca. And for his performance as Ernest in Tad Mosel's Impromptu Darryl Maximilian Robinson won a 2015 / 2016 Los Angeles ELATE Season Ticket Holder Award Nomination as Best Actor - his first leading actor in a play performance nomination in 19 years! Mr. Robinson is most noted in the Greater L A Theatre Community, however, for his critically-praised performance as Major-General Stanley ( sharing the stage with highly-talented fellow performers Jennifer Sperry as Mabel Stanley, Drew Fitzsimmons as The Pirate King, Chris Yeschenko as Fredric, Cindy Irwin Bullock as Ruth and Fabio Di Nino as The Sergeant of Police ) in veteran and skilled Executive Producer James Blackman's 2014 San Pedro Theatre Club 135th Anniversary Revival Production of Gilbert and Sullivan's The Pirates of Penzance. Darryl Maximilian Robinson's rendition of I Am the Very Model of A Modern Major-General can currently be perused at Youtube.com. Darryl Maximilian Robinson's most recent Los Angeles stage role was that of District Attorney Flint in ELATE's June 2017 revival production of Ayn Rand's Night of January 16th at The Lincoln Stegman Theatre of North Hollywood, Ca. Of his work in the show, theatre critic John K. Adams in the June 7, 2017 edition of The Tolucan Times and Canyon Crier wrote: "Darryl Robinson leads the talented cast, playing the prosecuting district attorney with style and wit."
The Birth of The Idea of The Excaliber Shakespeare Company of Chicago
After numerous engagments with a variety of companies at muliple cities and regions of the midwest and garnering critical praise for a variety of stage roles, by the late 1980s, Mr, Robinson found he now simply was not being cast in the roles at theatres he had prepared for and dreamed of playing. Having been taught and trained during his youth that regardless of race, color or religion an actor or an actress is solely limited by the scope of their imagination and their talent, in 1987, Mr. Robinson decided to utilize his own funds to start a rather unique, multiracial, Chicago area classical and contemporary chamber theatre called  Excaliber Productions, Ltd. Desiring to truly hone his skills as a play director and producer, in 1990, he moved the company to St. Louis for a five-year residency. The highly-talented Founding Members of The St. Louis Acting Company of Excaliber included Suzzette Sutton, Phillip H. Dennis, Christian Kohn and Walter Arlie Roberts ( better known in America and Japan as Walter Roberts, a fellow alumni of Mr. Robinson with the 1982 National Shakespeare Company of New York Tour who was a skilled cellist, classical stage actor and a noted voice-over actor in the U. S. and The Orient ) who also contributed mightily to the multiracial chamber theatre's 1990 critically-praised staging of A Child's Christmas In Wales And More Tales by Dylan Thomas ( which in a Nov. 27, 1990 St. Louis Post-Dispatch headline notice on Page 36 by the late and highly-respected, veteran theatre critic Joe Pollack was hailed as "An Evening Of Pure Poetry" ) and the group's well-received 1991 revival staging of Don Juan In Hell by George Bernard Shaw. Other well-received productions directed and / or adapted to the stage by Mr. Robinson in The Gateway City included a 1992 staging of Samuel Beckett's Waiting For Godot at the historic Second Presbyterian Church in St. Louis' Central West End; a 1993 revival of Athol Fugard's Master Harold And The Boys with Mr. Robinson playing Sam Semela opposite talented St. Louis Excaliber Acting Company Members Philip Watt as Hally and future Hollywood animated film and television voice-over  performer Carey S. Means as Willie Malopo; between 1990 and 1994 multiple stagings of Mr. Robinson's adaptation of The Raven And Six Other Points of Interest by Edgar Allan Poe ( including a well-received engagement ( thanks in part by a fine rendering of the Tell-Tale Heart by St. Louis Excaliber Founding Member and future Chicago critically-acclaimed actor Christian Kohn ) at The Rudyard Kipling Pub of Louisville, Kentucky where his one-man show A Bit of the Bard played to delighted audiences ); a 1992 choreographed musical staging of the bard's A Midsummer Night's Dream ( featuring Mr. Robinson as King Oberon and the talented actors Cheryl Gunnell as Queen Titania and the dynamic Daron Jennings as Puck ) at The Midtown Arts Center of St. Louis; a 1993 staging of Edward Albee's The Zoo Story with Mr. Robinson playing Peter opposite a very gifted young actor Danny Belrose as Jerry; several onstage appearances in the early 1990s by Mr. Robinson in one-act plays as The Great Detective, Sir Arthur Conan Doyle's Sherlock Holmes ( frequently opposite talented African-American actors Jeff Adam Nixon and Carlos Woodson as Dr. Watson ); and, most notably, the first-ever documented multiracial revival staging  of James Goldman's The Lion In Winter with Mr. Robinson as King Henry II of England leading a talented young multicultural cast that featured Anna Altman and Deborah Phillips alternating in the role of Queen Eleanor of the Aquitaine, Albert Stephens and Carey S. Means alternating as Prince Richard the Lionheart, Patrick Hensler as Prince Geoffrey, Philip Watt as Prince John, Anjula Chan ( who also effectively designed the 12th-century costumes ) as Princess Alais and future East Coast actor, director and theatre educator Louis A. Wells as King Phillip of France. Multitalented technician, designer and visual artist J. L. Watt served as the Production Stage Manager. The show, which scored a fine notice from theatre critic Mark Hamilton in the Jan. 1993 St. Louis Edition of Intermission Magazine, was presented in the intimate confines of The Wabash Triangle Cafe near University City, Mo. during the 1992-93 holiday / early winter season. It was during the group's last year in The Gateway City that the term "Excaliber Shakespeare Company" was first used on the occasion of Mr. Robinson's 1994 staged adaptation of Sounds and Scenes by Shakespeare ( featuring skilled actors Suzzette Sutton, Vincent West, Michael McCormick and the gifted Amy Mohme ) at Cummel's Cafe Studio Theatre in St, Louis. By the time Mr, Robinson returned to mount multiracial productions of Oscar Wilde's The Importance of Being Earnest starring 1977 Chicago Joseph Jefferson Citation Award-winning Best Actress Doris Craig Norris ( winner for The Chicago Black Ensemble Theatre production of Trouble In Mind ) as Lady Bracknell and to direct and star as Prospero in the immortal bard's The Tempest at Hidden Stages Theatre in Chicago in 1995, The Excaliber Shakespeare Company of Chicago was born.
Excaliber In Its Prime Time
In addition to the skilled Doris Craig Norris as Lady Bracknell, Director Darryl Maximilian Robinson's 1995 ESC multiracial revival cast of Oscar Wilde's The Importance of Being Earnest featured talented actors Phillip Gibbs and Kevin Adair alternating as John P. Worthing, Daniel Grillo and Kelvin Blunt alternating as Algernon Moncrief, and the lovely Myra Oiga as Cecily Cardew. One memorable aspect of the production occured when leading lady Norris had to miss a performance, and as opposed to cancelling it and disappointing actors and audience members, Mr. Robinson ( the only performer at the time who knew all the lines and blocking ) donned the appropriate costume, wig and make-up and played the role of Lady Bracknell in her place. For the multicultural staging of Shakespeare's The Tempest, Director Robinson ( who appeared as Prospero ) cast skilled actor and martial artist Aaron Watkins as Ariel and talented actor Torrence D. Murphy as Caliban. Both productions mounted in the intimate space at Hidden Stages gave Windy City audiences an idea of the group's potential and were well-received. It was when Director / Producer Robinson mounted a series of critically-praised, award-winning and nominated shows at local arts benefactor Michael James' Heartland Cafe Studio Theatre in the Rogers Park neighborhood of The Windy City ( ably assisted by ESC Associate Producer, Co-Designer, Dramaturg and noted Chicago playwright Jeff Helgeson ) that the ESC reached its true stride. Starting with Mr. Robinson's revival of Athol Fugard's Master Harold And The Boys ( which captured for The Excaliber Shakespeare Company of Chicago a 1997 Chicago Joseph Jefferson Citation Award Nomination as Outstanding Production of the Year in addition to honors to Mr. Robinson as Best Actor from The Chicago Jeff Awards Committee and The Chicago Black Theatre Alliance Awards Organization for his performance as Sam Semela joined onstage by gifted actors Kevin Heckman as Hally and Gregory Christopher "Word Jazzman" Armstrong as Willie Malopo ), and continuing with a 1997 staging of Samuel Beckett's Waiting For Godot ( featuring Mr. Robinson as Vladimir, talented actors Mark Poremba as Estragon, Kim Crawford as Pozzo and newcommer Shawn Lee as Lucky and The Boy which garnered not only a 1998 WKKC Radio Chicago Critic's Corner Fine Arts Award to Mr, Robinson as Outstanding Director of a Play but a 1998 Critic's Corner Fine Arts Award to the highly talented young actor Shawn Lee for Outstanding Debut Performance By An Actor for his portrayals of Lucky and The Boy ) to  Mr. Robinson's 1997 staging of Eugene O'Neill's Long Day's Journey Into Night ( highlighted by Ian Vogt's moving 1998 Chicago Joseph Jefferson Citation Award-winning performance as Outstanding Actor In A Supporting Role for his portrayal of Edmund Tyrone opposite Mr. Robinson as James Tyrone, Sr. ) to Mr. Robinson's 1999 Jeff-Recommended revival staging of the great Athol Fugard's The Blood Knot ( featuring Mr. Robinson as South African black brother Zachariah and gifted young actors Jonathan Pereira and Douglas Pelletier alternating as the South African white brother Morris in a staging that would garner Darryl Maximilian Robinson a 1999 Chicago Black Theatre Alliance / Ira Aldridge Award Nomination for Best Direction Of An Ensemble ), all staged at the wonderful ( and, yes, magical ) Heartland Cafe Studio Theatre, the multiracial, non-Equity professional chamber theatre,The Excaliber Shakespeare Company of Chicago proved it was a theatre of quality that could move a diverse audience with its work. By the late 1990s, Mr. Robinson's theatre had reached its prime.
Making Stage Art However And Wherever One Can
Mr. Robinson had always treated his theatre,The ESC,as a great theatrical experiment. He never sought to depend upon public or private grant money or a well-heeled, deep-pocketed group of donors or board of directors to keep it in operation. Excaliber was a small and intimate multicultural professional theatre which embodied the idea that artists of all races, religions and economic backgrounds were welcome to come ( for very little financial compensation, but a tad of theatrical glory ) and live onstage in classics that most actors and actresses of color ( or of limited formal acting training ) would seldom have the opportunity to appear in. Both Excaliber Productions, Ltd. in St. Louis and The Excaliber Shakespeare Company of Chicago since their inception had three principal goals: To Entertain, To Enlighten and To Educate. The small, yet special theatrical oasis that Mr. Robinson as a director and producer had created was a venture devoid of the ignorance, racism, religious bigotry and violence found in most of the outside world. It was also an enterprise devoid of any serious political dependency or class snobbery. Robinson utilized many of the funds he garnered from public and private engagements of his one-man show of Shakespeare A Bit of the Bard and his touring versions of The Raven and Six Other Points of Interest and Sherlock Holmes: The Final Problem! that were presented in middle schools, high schools, libraries, colleges, universities, arts centers and the occasional Renaissance Faire or festival to fund revivals of plays he felt multiracial casts should be seen in and deserved to be seen in. Having had the experience of touring into many venues that were not "Traditional Theatres," as a director, he learned to master "The Art Of Conversion". A storefront, a church, a comfortable basement space could easily be re-designed into a performance venue with a few well-placed pieces of furniture, drapes, props, lights and other accessories. This knowledge would prove invaluable to him in the late 1990s and early 2000s as financial resources were limited after he stopped touring to focus on investing his full energies on more polished stagings of ESC productions. Utilizing donated Field House spaces from The Windy City's Chicago Park District, Mr. Robinson directed and appeared as The Devil in a well-received, 1998 multiracial cast revival of George Bernard Shaw's Don Juan In Hell with a talented cast that featured Liz Robertson as Dona Ana, Jim Spencer as The Statue ( aka The Commander ) and the very gifted Latino actor Sam Ramirez as Don Juan onstage at The Holstein Park Studio Theatre that featured a finely-crafted, striking and massive scenic painting by long-time St. Louis Excaliber Productions, Ltd. Member J. L. Watt. With the great assistance and technical expertise of ESC Associate Producer Darryl Manuel, Mr. Robinson directed and appeared as Big Daddy Pollitt opposite highly-talented Chicago Black Theatre Alliance Best Actress Award Nominee and future 2013 Non-Equity Joseph Jefferson Outstanding Supporting Actress Award Winner Felisha Mcneal as Big Mama Pollitt in a provocative 1999 multiracial cast revival of Tennessee Williams' Cat On A Hot Tin Roof that had a diverse and skilled young cast that included: Carrie Corrigan and Michelle Perry alternating as Maggie "the Cat" Pollitt, Ericka Ayche'Le and Kimberly Corney as Mae Pollitt, Khristian Leslie, and later, Brad Sandefur as Gooper Pollitt, L. C. Satterfield as Doctor Baugh and The Reverend Tooker, and gifted future Los Angeles-based stage and screen actor Drew Nye as Brick Pollitt onstage at The Pulaski Park Studio Theatre in The Windy City. Mr. Robinson was proud to work with all of these theatre artists, and happy to share with them his knowledge of "The Art Of Conversion."
Twilight Of A Multiracial Chamber Theatre Company On Oak Park's Harrison Street / Dawn Of A Beginning Screenwriter
"Chicago theatregoers have long-admired the talents of Darryl Maximilian Robinson and his multiracial group of actors, the Excaliber Shakespeare Company, as he successfully transformed small spaces into grand theatre." -- Al Boswell, New Oak Park space enhances Excaliber's acting techniques, THE POST-TRIBUNE ( Northwest Indiana ), Sunday January 23, 2000.
By late 1999, Mr. Robinson, with the enthusiastic and strong support of true arts patrons and venue space donors Chris and Judy Kleronomos of Ecos Properties, had moved The Excaliber Shakespeare Company of Chicago lock, stock and barrel into a modest storefront in the emerging Arts District of Harrison Street in Oak Park, IL. ( a pleasant and prosperous suburban hamlet a mere few minutes drive from the hugely culturally-poor and economically-depressed West Side of Chicago where he grew up. ) Not having to pay rental costs presented Mr. Robinson and his company of players the opportunity to build a new audience in this historic Chicago area community ( where acclaimed American novelist Ernest Hemingway grew up and revered American architect Frank Lloyd Wright designed houses ) and to mount intimate productions of plays ( at 40 tickets sold, it was standing room only! ) that he always desired to do. Mr. Robinson opened the multiracial chamber theatre on Harrison Street with his long-time staple The Raven And Six Other Points of Interest by Edgar Allan Poe ( with a talented supporting ensemble that included Ericka Ayche'Le, Jenn Williams and a gifted newcomer from the East Coast named Daniel Kuhlman ). Press and word-of-mouth that a new, non-Equity professional, multicultural theatre had emerged in Oak Park on Harrison Street was positive, and The Raven did good business. Greatly aided by a new ESC Assistant To The Director and talented ESC Resident Photographer Andy Carlson, Mr. Robinson began the year of 2000 with a well-received, multiracial cast, 40th Anniversary Revival Production of Edward Albee's The Zoo Story with strong, young actors Daniel Morgan Shelley and George Ketsios alternating as Jerry and Brad Sandefur and Kevin Peters alternating as Peter. Zoo Story scored a fine notice by Jenn Goddu in The Chicago Sun-Times and box office was good enough to extend the show for several weeks ( during which time, and during a subsequent 2001 re-mounting, such talented actors as Eric Wetz, Daniel Kuhlman, Micheal S. Pogue and Micheal Cervanak all appeared in the role of Jerry, and L. C. Satterfield and Gregory Christopher Armstrong appeared in the role of Peter ). Mr, Robinson and Mr. Carlson realized theatregoers in Oak Park were enthusiastic about the ESC being there and conducted auditions to expand the company of performers. Mr. Robinson also directed a very well received 2000 multiracial cast revival of J. B. Priestley's An Inspector Calls with a very gifted cast that included Tim Minger as Inspector Goole, Anthony Daniels as Mr. Birling, Frances Wilkerson as Mrs. Birling, Juliet Rivera as Sheila Birling, Eric Neil Gutierrez ( a future West Coast screen actor and successful hip-hop comedian ) as Gerald Croft, and multi-talented dramatic actor and musical theatre veteran Ryan R. Russ as Eric Birling. Inspector scored fine notices from both Doug Deuchler of The Wednesday Journal of Oak Park and Michael Bonesteel of The Pioneer Press Oak Leaves. Business was good. The one show Mr. Robinson presented on Harrison Street that brought him the greatest personal satisfaction, however, occurred when he directed and starred as Andrew Wyke opposite the gifted and talented young actor Sean Nix as Milo Tindle in the ESC's 2000 30th Anniversary all-African-American cast revival of the wonderful British playwright Anthony Shaffer's Tony Award-winning Best Play Sleuth. For Mr. Robinson, nothing else as an actor he did on Harrison Street would match or top that. Though he tried ( and came close ) in the spring of the following year when he mounted a "Farewell Engagement" as His Most Revered Lordship, Sir Richard Drury Kemp-Kean in his noted one-man show of Shakespeare amended and slightly re-titled A Bit of the Bard: 2001. Business was good for Bard, but after that extended run ( March through May of 2001 ), he never booked another full performance of one of his favorite signature performance pieces again. After 15 years of the work, it was time to try different things and new things. And different and new is what Oak Park theatregoers received when he directed a 2001 revival of the late and controversial African-American playwright LeRoi Jones' ( Immamu Amiri Baraka's ) 1964 racially-charged, psychological drama The Dutchman with an extremely effective alternating cast that featured Daniel Morgan Shelley and Derrick Anthony as Clay and Marisa Sanders and Beth Hilton as Lula with talented stage manager / actor Mark Macoun appearing as The Conductor. Both Myrna Petlicki of The Pioneer Press Oak Leaves and Doug Deuchler of The Wednesday Journal of Oak Park granted the production fine notices and audience members took time after each performance to chat with the cast and crew about the social, cultural and racial implications found in Jones' / Baraka's work. And because ( like ESC's The Zoo Story ) the cast was alternating, some audience members would return to the theatre for a second performance to see how a different cast would interpret the work. For his staging of The Dutchman, Darryl Maximilian Robinson earned a 2001 Chicago Black Theatre Alliance / Ira Aldridge Award Nomination for Best Direction Of A Theatrical Production ( his first and only award honor for his work on Harrison Street and his last award honor working in The Greater Chicago Professional Theatre Community ). But in the weeks leading up to the 2001 BTAA / Ira Aldridge Awards Ceremony in September at The Harold Washington Theatre Wing in The DuSable Museum of African-American History something enormously terrible and horrific occurred that would ultimately effect people and events around the world: The Terrorist Attack Known As 9 / 11! The tragedy of the high-jacked planes being used as weapons of mass murder, gripped the nation and the entire world in such a state of loss, fear and rage, that business-as-usual of any kind could not be conducted. People in the Village of Oak Park were no less effected by this event. They did not want to go out. They did not want to celebrate or discuss The Arts.They retreated to the safety and security of their homes. And though large and major theatres and performing arts venues continued ( sometimes at a financial loss ) to operate, numerous small theatres ( including The ESC ) in the Greater Chicago area shriveled up and died. Without an audience to pay for tickets, support and see the work, there was no reason for The Excaliber Shakespeare Company of Chicago to continue to exist. Business was no longer good. However, prior to closing its doors, Mr. Robinson directed and appeared as Vladimir in a late fall 2001 ESC revival of Samuel Beckett's Waiting For Godot on Harrison Street with a talented cast that included Tom Carlson as Estragon, John Martin Keenan as Pozzo and Bruno Bafia as Lucky and The Boy. The themes of confusion, loss and despair that run through Beckett's existential comic-dramatic masterpiece seemed fitting as a final work on Harrison Street and critics were kind to the production. Houses were modest but continuous to the end of the run which occurred on December 30, 2001. By the end of January of 2002, the multiracial, non-Equity professional chamber theatre, The Excaliber Shakespeare Company of Chicago had closed its doors on Harrison Street in Oak Park and most of its lights, sets and property pieces were placed in storage never to be utilized again. However, during the shutting of the theatre, one of Mr. Robinson's younger actors ( a very naive, un-jaded and innocent performer ) came to Mr. Robinson with an idea. With all his experience, with all his knowledge of The Arts and Movies and Theatre, why couldn't he just write a movie script and move to Hollywood? And, in a Don Quixotesque moment of insanity, Mr. Robinson sat down at his typewriter during The Final Twilight of his beloved multiracial chamber theatre company...and began to write.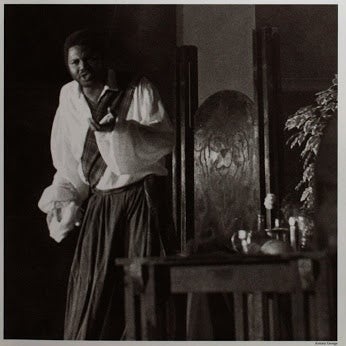 Excaliber Shakespeare Company of Chicago Founder and Los Angeles-based Theatre Artist Darryl Maximilian Robinson recently completed an extended visit with family and friends in The Windy City. In the fall of 2018, Darryl Maximilian Robinson made his first appearance on a Chicago stage in 17 years ( and earned critical praise ) when he played the marvelous dual roles of Mr. William Cartwright, The Chairman of The Music Hall Royale and The Honorable Mayor Thomas Sapsea in the Oct. 26th through November 18th of 2018 Saint Sebastian Players' revival of Rupert Holmes' wonderful Tony Award-winning Solve-It-Yourself Musical Whodunit 'The Mystery of Edwin Drood' at the lovely, 100-year-old-plus St. Bonaventure Church, 1625 West Diversey, Chicago, IL. 60614 for which Mr. Robinson received a 2019 BroadwayWorld Chicago Award nomination for Best Performer In A Musical or Revue ( Resident Non-Equity ). Darryl Maximilian Robinson has since returned to Los Angeles and is currently appearing as The Announcer in the March 2020 Ark Theatre of North Hollywood, Ca. "Old Tyme Radio Hour" production of 'The Dick Tracy Radio Show' at the theatre's intimate, 60-seat performance space at  5708 Lankershim Blvd., North Holywood, Ca., 91601. Performances are Wednesdays at 7 pm and Sundays at 2 pm. March 18th through May 3rd of 2020. For tickets to this unique theatre event call: ( 818 ) 856-8068.

https://allevents.in/north%20hollywood/the-dick-tracy-radio-show/80002226324944
Note:The multiracial, non-Equity professional chamber theatre, The Excaliber Shakespeare Company of Chicago is pleased, proud and honored  to share and present this archival article in acknowledgement of 2019: The Year of Chicago Theatre!  This theatre article is also presented in appreciation of the fine and committed work of all of Excaliber Productions, Ltd. Company Members of St. Louis, Missouri and as part of The Excaliber Shakespeare Company Los Angeles Archival Project.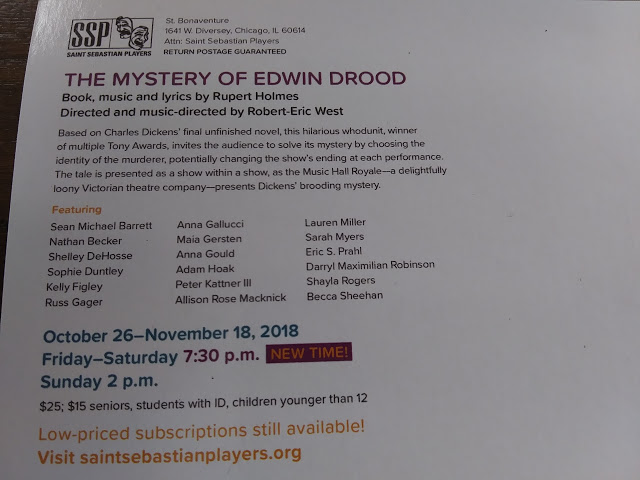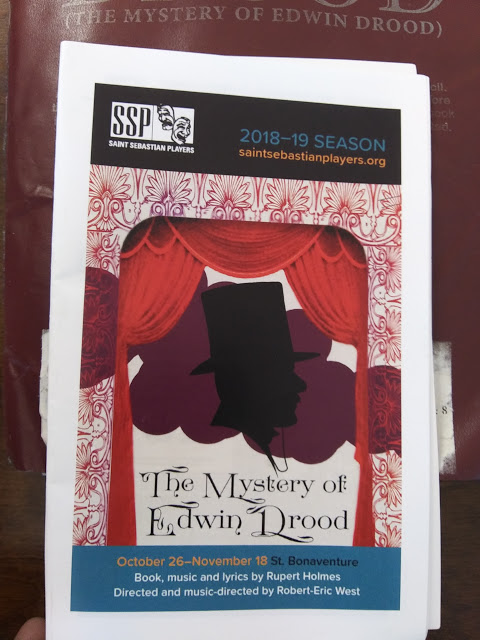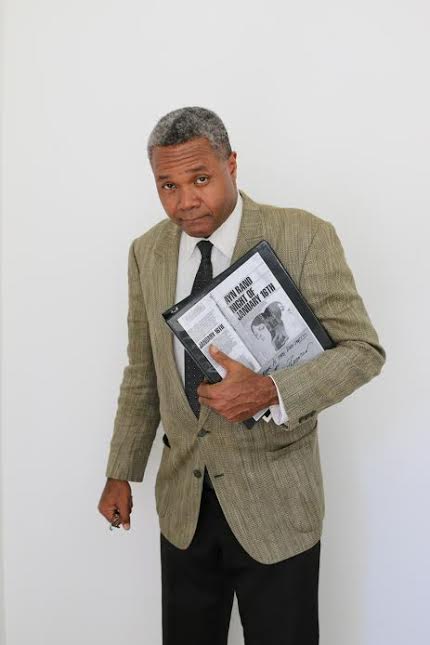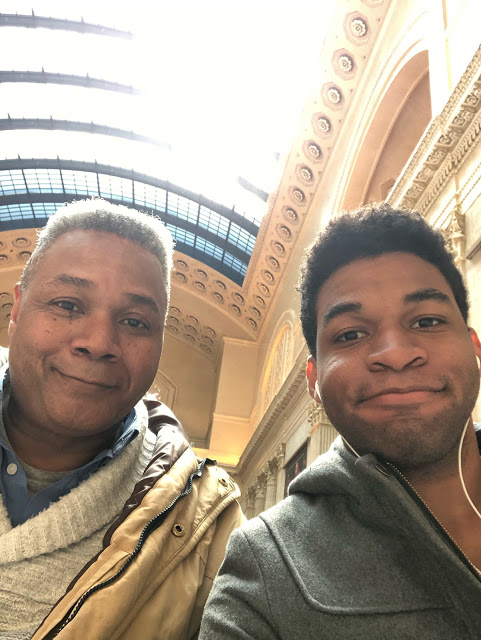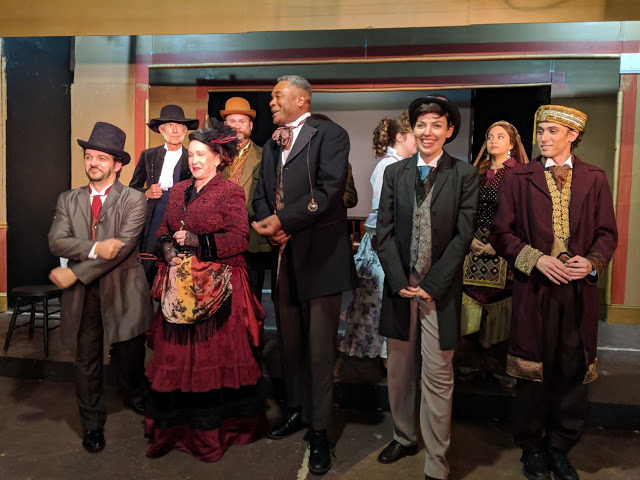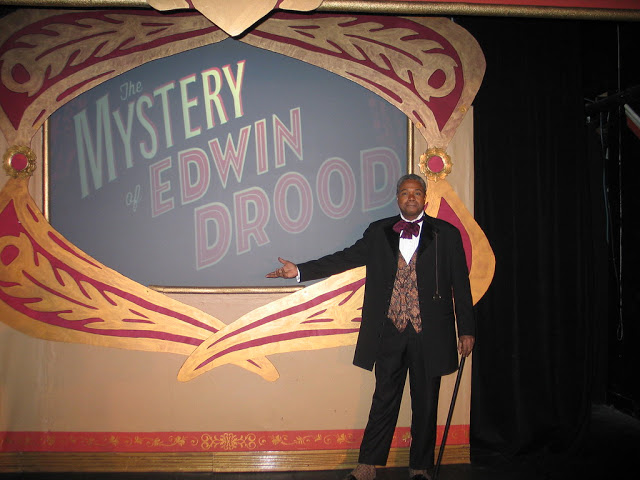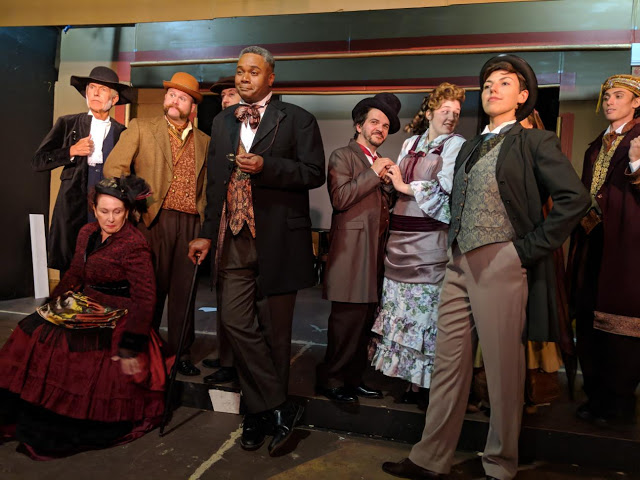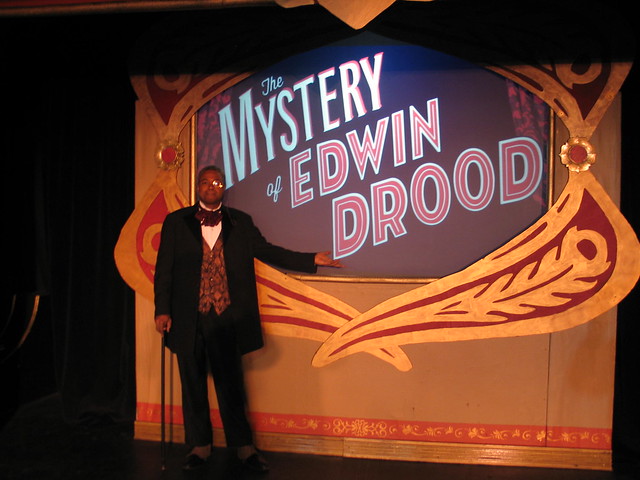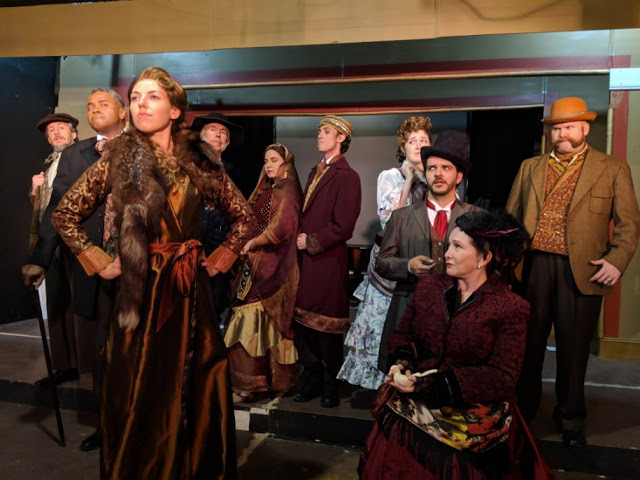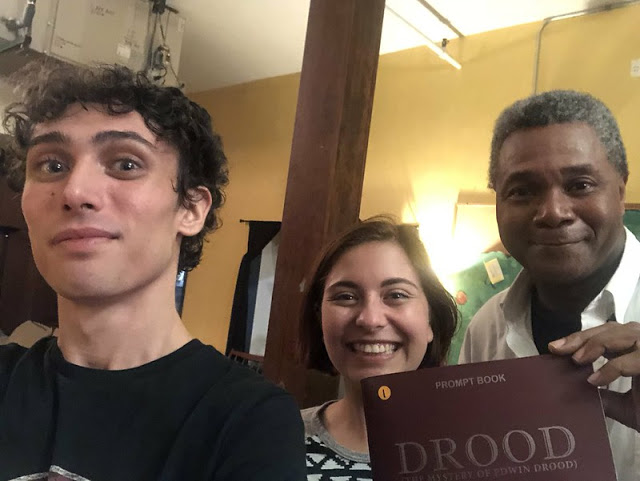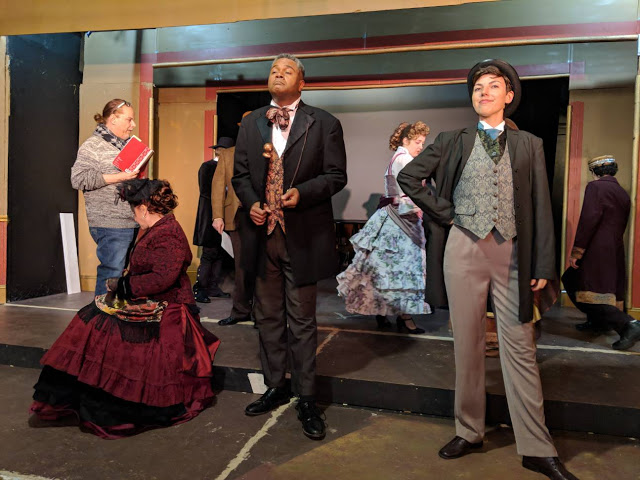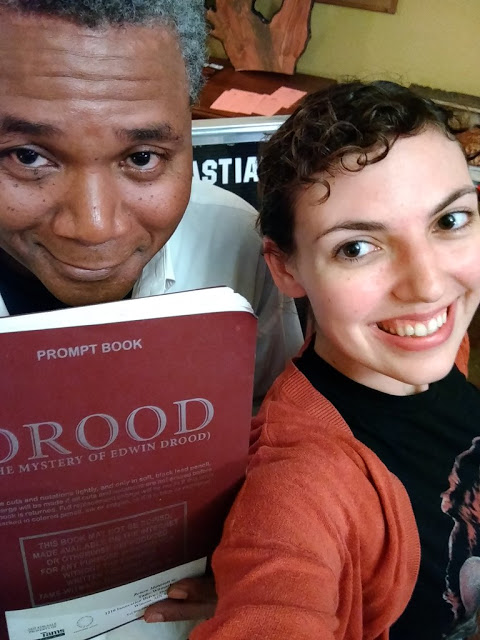 https://www.youtube.com/watch?v=ZhWim4B2LR0
https://www.broadwayworld.com/los-angeles/article/VIDEO-Darryl-Maximilian-Robinson-Performs-Two-Versions-of-The-Bards-St-Crispins-Day-Speech-in-LA-20191226 https://en.wikipedia.org/wiki/Drood
https://www.chicagolandmusicaltheatre.com/darryl-maximilian-robinson-to-star-in-st-sebastian-players-the-mystery-of-edwin-drood-this-fall-at-st-bonaventure-church/
http://artgetsout.com/tag/the-mystery-of-edwin-drood/
https://www.picturethispost.com/saint-sebatian-players-the-mystery-of-edwin-drood-review/
https://en.everybodywiki.com/File:Award-winning_Stage_Actor_and_Play_Director_Darryl_Maximilian_Robinson.jpg
https://news.wttw.com/2018/11/07/10-things-do-weekend-nov-8-11
https://wcturckshelterskelter.wordpress.com/2018/10/25/you-solve-the-mystery-of-edwin-drood/
https://chicagocrusader.com/chicagos-arts-scene-is-flush-with-diverse-offerings-for-fall/
https://www.broadwayworld.com/chicago/article/MYSTERY-OF-EDWIN-DROOD-Gives-Saint-Sebastian-Players-Audiences-the-Chance-to-Solve-for-Themselves-20180828
http://saintsebastianplayers.org/2018-19-season/the-mystery-of-edwin-drood/
https://wcturckshelterskelter.wordpress.com/2018/08/28/solve-it-yourself-musical-mystery-of-edwin-drood-opens-saint-sebastian-players-38th-season/#respond
https://www.facebook.com/media/set/?set=ms.c.eJxNj9sNxEAIxDo68Ryg~%3B8YiwUHya~_0YL5dSBtgVJJ704wUkKLE4YPOCF1g0sFwg0RP1m9Q4dIFyT2AHCKWedQ7PBnEdTnPlpIoGXgtAfYXkwsbx~%3BgXSADjHlMpHOh1~%3BR1J0mHk~_E746vQ~-~-.bps.a.1930876123602583&type=1
http://sherlockholmesofstcharles.blogspot.com/2018/05/browsing-web-harpooners-of-sea-unicron.html
https://everipedia.org/wiki/%2522Master_Harold%2522...and_the_Boys/
http://www.auditioninside.com/review-the-hollow-westchester-playhouse/
http://lifeinla.com/entertainment/streams/theatre/128-theatre/922/the-hollow-a-good-old-fashioned-night-of-murder.html
https://www.culvercityobserver.com/story/2014/04/17/arts-and-entertainment/kentwood-players-presents-agatha-christies-the-hollow/3748.html
https://books.google.com/books?id=5--pT8_Dg1MC&q=Darryl+Maximilian+Robinson&dq=Darryl+Maximilian+Robinson&hl=en&sa=X&ved=0ahUKEwio2vHJxtbZAhUk1oMKHZpxCRIQ6AEIJzAA
https://ipfs.io/ipfs/QmXoypizjW3WknFiJnKLwHCnL72vedxjQkDDP1mXWo6uco/wiki/The_Lion_in_Winter.html
https://www.backstage.com/news/goodman-theatre-dedicates-new-home/
https://www.nplh.co.uk/uploads/7/3/3/6/7336521/sherlock_holmes_actors_letter_rh-ry.pdf
https://www.newspapers.com/newspage/139953488/
https://www.newspapers.com/newspage/168986571/
https://www.americantowns.com/news/the-actors-choice-guests-john-ruskin-darryl-maximilian-robinson-27109838-los-angeles-ca.html
http://articles.chicagotribune.com/1997-06-10/features/9706100041_1_kentucky-cycle-pegasus-top-honors
http://articles.chicagotribune.com/1997-08-22/entertainment/9708220348_1_young-frankenstein-spoofs-themes
http://articles.chicagotribune.com/1997-05-08/features/9705080227_1_kentucky-cycle-master-harold-five-productions
http://www.playbill.com/article/kentucky-cycle-takes-ten-chicago-jeff-citations-com-70657
https://www.chicagoreader.com/chicago/a-bit-of-the-bard/Content?oid=871283
https://www.newspapers.com/newspage/309529465/
http://nohoartsdistrict.com/theatres/theatre-reviews/item/3343-meet-darryl-robinson-just-for-fun-impromptu
https://www.dailybreeze.com/2014/10/21/review-exciting-pirates-attacks-san-pedro-theatre-club/
http://articles.chicagotribune.com/2000-11-03/entertainment/0011030226_1_excaliber-sleuth-anthony-shaffer
http://www.thefrontpageonline.com/ae/robinson-opens-in-new-valley-play  
https://www.broadwayworld.com/los-angeles/article/Darryl-Maximilian-Robinson-Will-Appear-as-a-Guest-on-THE-ACTORS-CHOICE-20160912
https://www.backstage.com/interview/igotcast-darryl-maximilian-robinson/
https://www.chicagoreader.com/chicago/sons-and-fathers-of-sons/Content?oid=871965
http://www.stagescenela.com/2011/02/to-kill-a-mockingbird/
http://www.hollywoodfringe.org/learn/content/271
http://musicalsinla.blogspot.com/2010/06/fantasticks.html
https://www.newspapers.com/newspage/2434512/
http://www.abouttheartists.com/artists/435628-darryl-maximilian-robinson
https://www.newspapers.com/newspage/253163688/
http://www.imdb.com/name/nm4044376/
https://alchetron.com/Goldenrod-(showboat)
http://www.latimes.com/tn-gnp-0529-millionaire-story.html
https://www.chicagoreader.com/chicago/waiting-for-godot/Content?oid=893616
http://articles.chicagotribune.com/1995-03-17/entertainment/9503170207_1_moliere-alceste-satire/2
http://www.nwitimes.com/uncategorized/lynching-shows-humanity-at-its-worst/article_90caadc7-768a-5681-bfce-b50ed9f69a14.html
https://www.chicagoreader.com/chicago/the-importance-of-being-earnest/Content?oid=886546#.WMv9TSeeEjk.google_plusone_share
https://www.newspapers.com/newspage/139953488/
https://infogalactic.com/info/Adaptations_of_The_Wizard_of_Oz
https://ipfs.io/ipfs/QmXoypizjW3WknFiJnKLwHCnL72vedxjQkDDP1mXWo6uco/wiki/A_Child's_Christmas_in_Wales.html
https://www.chicagoreader.com/chicago/the-raven-and-six-other-points-of-interest/Content?oid=888969
https://www.newspapers.com/newspage/112810365
https://www.newspapers.com/newspage/141430265/
https://www.chicagoreader.com/chicago/the-raven-and-six-other-points-of-interest/Content?oid=900690
https://www.newspapers.com/newspage/141531045/
http://www.stagescenela.com/2013/03/ragtime-2/
https://www.newspapers.com/newspage/142333268/
https://www.umsl.edu/library/university-archives/Student%20Newspaper/Current,%201984-1986/1984/October%2018,%201984.pdf
https://www.goldstar.com/purchases/4000084/attendance#attendance_review
https://www.newspapers.com/newspage/140851498/
https://www.chicagoreader.com/chicago/cat-on-a-hot-tin-roof/Content?oid=900200
https://www.newspapers.com/newspage/106094484/
https://www.newspapers.com/newspage/305854345/
https://www.flickr.com/photos/32292539@N04/5268357591
http://tolucantimes.info/theatre-reviews/audience-is-the-jury-in-ayn-rands-twisty-courtroom-drama-night-of-january-16th/
https://thepridela.com/2017/06/ayn-rands-controversial-play-gets-queer-makeover/
http://www.americantowns.com/ca/northhollywood/news/darryl-maximilian-robinson-will-appear-as-district-attorney-flint-in-elates-revival-of-ayn-rands-night-of-january-16th-june-3rd-through-june-18th-of-2017-at-the-lincoln-stegman-theatre-in-north-hollywood-28489292
http://www.americantowns.com/ca/northridge/news/just-4-fun-wins-majority-of-honors-at-the-2015-2016-elate-season-ticket-holder-awards-at-the-bratcher-house-in-northridge-26846911
https://www.newspapers.com/newspage/202981005/
http://www.jeffawards.org/archives?combine=Darryl+Maximilian+Robinson&field_nomination_category_target_id=94&field_award_year_target_id=58&field_division_target_id=13&field_recipient_value=1
http://www.playbill.com/article/redmoon-theatre-wins-6-chicago-jeff-citations-june-8-com-75909
https://www.backstage.com/news/goodman-theatre-dedicates-new-home/
https://www.umsl.edu/~libweb/university-archives/Student%20Newspaper/Current,%201984-1986/1984/November%201,%201984.pdf
https://www.newspapers.com/newspage/141256419/
https://ipfs.io/ipfs/QmXoypizjW3WknFiJnKLwHCnL72vedxjQkDDP1mXWo6uco/wiki/%22Master_Harold%22...and_the_Boys.html
https://www.newspapers.com/newspage/141671632/
http://digitallibrary.truman.edu/cgi-bin/library.cgi?e=d-01000-00---off-0echo--00-1----0-10-0---0---0direct-10---4----Sec-1--0-1l--11-en-50---20-about-echo--00-3-1-00-0-0-11-1-0utfZz-8-00&a=d&c=echo&cl=&d=doc000038.78&gg=0
http://digicoll.library.wisc.edu/cgi/f/findaid/findaid-idx?c=wiarchives;cc=wiarchives;view=text;rgn=main;didno=uw-mil-uwmmss0260
https://www.facebook.com/680472558642952/posts/in-our-continuing-getting-to-know-you-series-with-the-cast-of-drood-meet-darryl-/1978447312178797/
https://www.goldstar.com/purchases/11665042/attendance#attendance_review
https://www.instagram.com/p/Bonq-wXn4BJ/?utm_source=ig_share_sheet&igshid=zc8979h21efe
https://theatreblogofdarrylmaximilianrobinson.blogspot.com
https://www.imdb.com/name/nm0000636/otherworks?ref_=nm_pdt_wrk_sm