Line 1:
Line 1:
 
+

[[File:Image 27142906694.jpg|left|thumb|220x220px]]

 

[[File:Photo_of_Darryl_Maximilian_Robinson_as_Sir_Richard_Drury_Kemp-Kean_in_A_Bit_of_the_Bard_in_the_Sept_15_1989_Pulitzer_Newspapers_.png|thumb|In 1988 and 1989, Darryl Maximilian Robinson as His Most Revered Lordship, Sir Richard Drury Kemp-Kean, Shakespearean actor and time-traveler, presented "A BIT OF THE BARD" upon the lovely Minstrel's Glen Stage as A Featured Shakespearean Event of THE BRISTOL RENAISSANCE FAIRE ( where in 1989 he also served as Director and Instructor of Shakespearean Theatre for the Faire's Bristol Theatre Academy ). 1989 Chicago Pulitzer Community Newspapers Photo of Darryl Maximilian Robinson as His Lordship, Sir Richard Drury Kemp-Kean strolling The Village of The Bristol Renaissance Faire of Kenosha, Wisconsin courtesy of Excaliber Productions, Ltd. of Chicago.]][[File:34024997470_d5b1d215e1_o.jpg|thumb|1988 Chicago Defender Theatre Review of Darryl Maximilian Robinson as His Lordship, Sir Richard Drury Kemp-Kean in "A BIT OF THE BARD" at Chicago's Café DiFalco by Earl Calloway.]][[File:4368438436_ba34e84fef_o.jpg|thumb|Part One of the May 8, 1987 Vail Daily Arts Feature Story on Darryl Maximilian Robinson as Sir Richard Drury Kemp-Kean in Ruby Dinner Theatre's World Premiere Production of "A BIT OF THE BARD" by Valerie J. Smith.]][[File:34279135761_7a64a288e4_o.jpg|frame|left|HIS MOST REVERED LORDSHIP, SIR RICHARD DRURY-KEMP-KEAN WELCOMES YOU TO HIS GRAND SHAKESPEAREAN RENDITION OF "A BIT OF THE BARD:2001"!: Chicago Joseph Jefferson Citation Citation Award-winning Actor and WKKC Radio Critic's Corner Fine Arts Award-winning Play Director DARRYL MAXIMILIAN ROBINSON ( The Founder, Artistic Director, Producer and Principal Actor of EXCALIBER PRODUCTIONS, LTD. and THE EXCALIBER SHAKESPEARE COMPANY OF CHICAGO ) appeared for his last and final engagement as His Most Revered Lordship, SIR RICHARD DRURY KEMP-KEAN in THE ESC'S staging of "A BIT OF THE BARD:2001" at THE HARRISON STREET GALLERIES STUDIO THEATRE in Oak Park, IL. ESC "A Bit of the Bard:2001" Archival Photo by J. L. WATT. ]]

 

[[File:Photo_of_Darryl_Maximilian_Robinson_as_Sir_Richard_Drury_Kemp-Kean_in_A_Bit_of_the_Bard_in_the_Sept_15_1989_Pulitzer_Newspapers_.png|thumb|In 1988 and 1989, Darryl Maximilian Robinson as His Most Revered Lordship, Sir Richard Drury Kemp-Kean, Shakespearean actor and time-traveler, presented "A BIT OF THE BARD" upon the lovely Minstrel's Glen Stage as A Featured Shakespearean Event of THE BRISTOL RENAISSANCE FAIRE ( where in 1989 he also served as Director and Instructor of Shakespearean Theatre for the Faire's Bristol Theatre Academy ). 1989 Chicago Pulitzer Community Newspapers Photo of Darryl Maximilian Robinson as His Lordship, Sir Richard Drury Kemp-Kean strolling The Village of The Bristol Renaissance Faire of Kenosha, Wisconsin courtesy of Excaliber Productions, Ltd. of Chicago.]][[File:34024997470_d5b1d215e1_o.jpg|thumb|1988 Chicago Defender Theatre Review of Darryl Maximilian Robinson as His Lordship, Sir Richard Drury Kemp-Kean in "A BIT OF THE BARD" at Chicago's Café DiFalco by Earl Calloway.]][[File:4368438436_ba34e84fef_o.jpg|thumb|Part One of the May 8, 1987 Vail Daily Arts Feature Story on Darryl Maximilian Robinson as Sir Richard Drury Kemp-Kean in Ruby Dinner Theatre's World Premiere Production of "A BIT OF THE BARD" by Valerie J. Smith.]][[File:34279135761_7a64a288e4_o.jpg|frame|left|HIS MOST REVERED LORDSHIP, SIR RICHARD DRURY-KEMP-KEAN WELCOMES YOU TO HIS GRAND SHAKESPEAREAN RENDITION OF "A BIT OF THE BARD:2001"!: Chicago Joseph Jefferson Citation Citation Award-winning Actor and WKKC Radio Critic's Corner Fine Arts Award-winning Play Director DARRYL MAXIMILIAN ROBINSON ( The Founder, Artistic Director, Producer and Principal Actor of EXCALIBER PRODUCTIONS, LTD. and THE EXCALIBER SHAKESPEARE COMPANY OF CHICAGO ) appeared for his last and final engagement as His Most Revered Lordship, SIR RICHARD DRURY KEMP-KEAN in THE ESC'S staging of "A BIT OF THE BARD:2001" at THE HARRISON STREET GALLERIES STUDIO THEATRE in Oak Park, IL. ESC "A Bit of the Bard:2001" Archival Photo by J. L. WATT. ]]

 
 
---
Revision as of 22:32, 29 March 2020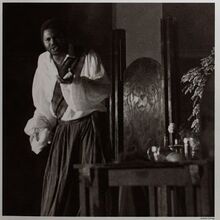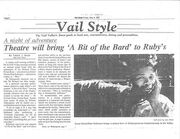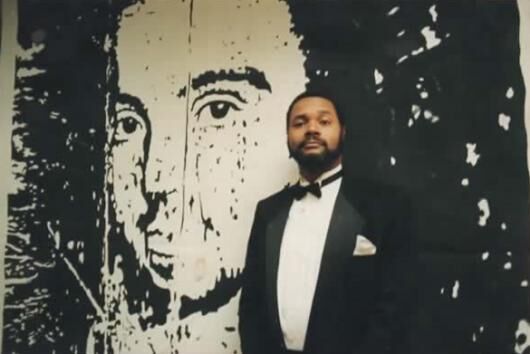 Regarding Co-writer, Adapter, Director and Performer Darryl Maximilian Robinson's Original One-Man Show of Shakespeare and Time-Travel Comedy A Bit of the Bard.
A critically-praised solo theatre performance work and highly-amusing bit of fictionalized fluff, A Bit of the Bard concerns the wild and wonderfully wacky misadventures of His Most Revered Lordship, Sir Richard Drury Kemp-Kean, a 17th-century Shakespearean actor and completely unwilling time-traveler. In the year of Our Lord, 1660, when serving and touring Europe as a royal good-will ambassador ( for his very distant and "eager-to-get-rid-of-him!" cousin, King Malcolm of Scotland ), Sir Richard Drury Kemp-Kean, a black, African, English, Scottish Lord, and noted Shakespearean actor, is summoned by Their Majesties, King Stephan and Queen Caroline of Denmark, to give a command performance in the title role of the immortal bard William Shakespeare's Henry V. During the play, His Lordship is struck "by a bleeding bolt of lightning!", and propelled 327 years into the future, arriving embedded "up to his buttocks in snow!" in the side of a mountain in modern America's Vail, Colorado in 1987 ( at The Height of The Reagan Administration! ). While sharing a series of comic tales of his now-contemporary experiences in this "strange new world" ( including being mistaken as a dead-ringer, look-a-like of African diplomat, His Excellency, Ambassador Omar Barutu of Senegal ), His Lordship does what he does best - he acts - performing some of the funniest and most moving speeches from the plays of William Shakespeare. Sir Richard regales his audience with selections from: As You Like It, Romeo and Juliet, Two Gentlemen of Verona, Othello, King Lear, The Taming of The Shrew, and A Midsummer Night's Dream, among others, all while serving a running commentary of the social, cultural, and political issues of America's modern age and nursing an ever-flowing bottle of champagne! Does His Most Revered Lordship, Sir Richard Drury Kemp-Kean ever return to his own time and place of the 17th-century? To quote the late, great Fats Waller: "One never knows, do one?". A Bit of the Bard, co-written, adapted, directed and performed by Darryl Maximilian Robinson ( The Founder of the multiracial chamber theatres, Excaliber Productions, Ltd. in Chicago, St. Louis and Louisville, Ky. and The Excaliber Shakespeare Company of Chicago ) in the role of His Lordship, Sir Richard Drury Kemp-Kean, had its World Premiere Saturday May 9, 1987 at Ruby's Dinner Theatre ( aka Ruby's Bar & Grill ) in Eagle-Vail, Colorado ( in The Heart of The Rockies ). It was originally produced by Steve and Elly Jelacic, with Jeffrey Lee Tucker serving as Production Coordinator and Cat Brandt acting as Graphics Designer and Promotional Assistant. Further touring engagements quickly occurred in St. Louis, Missouri, Louisville, Kentucky and Chicago, Illinois, providing Mr. Robinson the inspiration to start Excaliber Productions, Ltd., and later, The Excaliber Shakespeare Company of Chicago!
A Bit of the Bard 
The Chicago Reader
October 22, 1987

A BIT OF THE BARD
at the Red Lion Pub
George S. Kaufman put it pungently enough: "The trouble with Shakespeare is that you never get to sit down unless you're a king." It's just as well; no actor should relax while the bard's coming out of his mouth.
In his hour-long one-person show, A Bit of the Bard, Darryl Maximilian Robinson (now there's a name meant to tread the boards!) hardly sits still for a second. His creation is the happily histrionic, contagiously blustering 17th-century actor Sir Richard Drury Kemp-Kean. It seems that while performing Henry V sometime in 1660, this fustian thespian (who calls himself the collateral descendant, "more ebony than ivory," of a randy Scottish maiden who married a Saracen king during the Crusades) was hit by a bolt of lightning--which, before blacking out, he took for a review from God. Kemp-Kean awoke to find himself "up to my bum" in snow somewhere outside Vail, Colorado (where Bit was first developed).
Adjusting to this very new world was no cinch.
Mistaken for the ambassador from Senegal, Kemp-Kean reminisces, he was forced to attend a Republican fund-raiser. There he ad-libbed a keynote speech on the contribution of young Republicans to indigenous Africans. Screaming that there's been no such thing, His Lordship told the Reaganites where they might possibly get off--and the real ambassador, delighted with the publicity, hired him as a double. Thus was improbably launched the second acting career (300 years later) of the world's greatest Shakespearean actor.
Attired in full evening dress, sipping wine, and regaling us with anecdotes told with a foppish lisp (they're interspersed among the ten selections from the bard), Robinson/Kemp-Kean combines a confident technique (including a strong feel for the rolling rhythms of blank verse and the high emotional quaver of practiced passion), ebullient high spirits, and a chameleon-quick, melodiously fine-tuned voice. With quicksilver unpredictability, that versatile instrument can jump to early Marlon Brando or suddenly ape a Restoration Jerry Lewis.
It's rare to find an American actor doing Shakespeare who prizes technique over inspiration--the influence of the Method is still so enormous. Happily, for all his technique, Robinson seldom sacrifices either for the other. In Jaques's "seven ages of man" speech (from As You Like It) each image registers as if he had just seen it, while Romeo's baffled reaction to banishment sounds every note of a crushed adolescent contemplating the end of his world. In bravura contrast, Robinson opposes Master Ford's farcical jealousy (The Merry Wives of Windsor) with Othello's awestruck disillusionment (in the latter Robinson achieves a heartbreaking simplicity, a stark change from his usual ruffles and flourishes).
The only irritant is Robinson's penchant for injecting too many voices into his monologues. Launce's defense of his dog Crab (Two Gentlemen of Verona) becomes a cascading embarrassment of impersonations that distracts us from the situation (the servant apologizing for the dog's deposits). Likewise, the bitchy banter of Beatrice and Benedick (Much Ado About Nothing) would be better served by hewing to the skewering lines than by gratuitous mimicry and overworked expressions. When, however, Robinson plays the moment at bedrock, as in his restrained and broken Lear or in Puck's moving farewell speech, there's damn little to separate us from Shakespeare. In a jollier key, Robinson can goose a speech for pure operatic overkill, as in Petruchio's hot-and-cold harangue on Katharina's wedding day or the glorious prologue to Henry V.
Robinson ends the too-short labor of love quietly singing the lovely folk song "The Parting Glass," as he holds one up to salute the audience. I hope time-traveling Sir Richard decides to remain in the 20th century for a long second coming. Here's our glass raised to that bolt of lightning.

https://www.chicagoreader.com/chicago/a-bit-of-the-bard/Content?oid=871283
Calendar 
By Cara Jepsen

The Chicago Reader
Feburary 22, 2001

MARCH
1 THURSDAY Darryl Maximilian Robinson's one-man show A Bit of the Bard had its original run in 1987, when its Reagan-era commentary was more timely. The premise is still fresh, though--Robinson's character, 17th-century actor Sir Richard Drury Kemp-Kean, gets struck by lightning and catapulted 327 years into the future, landing in contemporary Washington, D.C. He gets a job serving as the double for the Senegalese ambassador, and whenever things get rough he pulls out the Shakespeare. Robinson's new, improved version of the Jeff-winning show includes swipes at the Clintons and the Bushes elder and younger. A Bit of the Bard: 2001 opens tonight at 7:30 and runs through April 22 in its "Chicago area farewell engagement" at the Harrison Street Galleries Studio Theatre, 208 Harrison in Oak Park. Tickets are $15, $12 for students and seniors. Call 773-533-0285.

https://www.chicagoreader.com/chicago/calendar/Content?oid=904670
The Chicago Tribune Stage Suburbs Section March 9, 2001
By H. Lee Murphy. Special to the Tribune
CHICAGO TRIBUNE 

March 9, 2001

- In Oak Park, Darryl Maximilian Robinson is performing his one-man show, "A Bit of the Bard: 2001," at the Studio Theatre in the Harrison Street Galleries through April 22. It follows the misadventures of Sir Richard Drury Kemp-Kean, a 17th Century leading man who is struck by a bolt of lightning during a performance of Shakespeare's "Henry V" and is mysteriously transported to modern-day America, where he finds new work as an actor.
Robinson, who conceived the show, intersperses selections from Shakespeare's greatest plays with commentary on the American political condition. "A Bit of the Bard" was originally performed at the Red Lion Pub in Chicago back in 1987 and has been revived numerous times since by Robinson, who is the artistic director of the Excaliber Shakespeare Company. The Studio Theatre is at 208 W. Harrison St., Oak Park. Call 773-533-0285.
https://www.chicagotribune.com/news/ct-xpm-2001-03-09-0103090375-story.html  
Kenosha News
(Newspaper) - June 26, 1989,
Kenosha, Wisconsin
Shakespeare play to highlight Faire
BRISTOL — The Bristol Renaissance Faire will open its 1989 season this weekend, with a Shakespearean play, "A Bit Of The Bard," highlighting the schedule. Gates will open at IO a.m. and close at 7 p.m. each Saturday and Sunday, from July I through August 20. The fair is located at 12420 120th St., one quarter mile west of 1-94, at the Wisconsin-Illinois border. "A Bit Of The Bard," an original one-man show of Shakespeare and time-travel comedy, is scheduled each show day at 3 p.m. on the Minstrel's Glen Stage.
The critically-aclaimed theatre piece is written, directed and performed by Darryl Maximilian Robinson as His Most Revered Lordship, Sir Richard Drury Kemp-Kean. It concerns the misadventures of a 17th century leading man, who during a performance of "Henry V" is struck by a bolt of lightning and is mysteriously and magically transported 327 years into the future, landing in the Reagan era United States. "The Sonnets," will be presented each fair day at 6 p.m. at The Black Swan Inn. Also new this year is Queen Elizabeth, who begins her rule as sovereign of the fair, the Royal Falconer, the Children's Theatre, Locksley, better known as Robin Hood and his Men of the Greenwood. Two new stages have been added, as well as 17 games of skill and daring.

https://newspaperarchive.com/kenosha-news-jun-26-1989-p-21/
One-Man Show Is Opportunity To Hear Robust Shakespeare
THEATER By Patricia Corrigan

Of the Post-Dispatch Staff

The St. Louis Post-Dispatch

August 5, 1990

Darryl Maximilian Robinson brought a bit of the Bard to town Friday night in his one-man show of the same name. Robinson, from Chicago, delivered "A Bit of the Bard" in fine and robust fashion, and cloaked much of his performance in grandeur befitting an admirer of William Shakespeare. The show, which was repeated Saturday and may or may not be on the boards Sunday, was presented by Black Tie Communications at the Utopian Loft, a fourth-floor performance space at 3524 Washington Avenue.

Robinson has devised a conceit for the 70-minute show, which he wrote and directed. He takes the part of Sir Richard Drury Kemp-Kean, an engaging actor who is snatched from a performance in 1660 at the summer palace of the King and Queen of Denmark and suddenly dropped into a snow drift in Beaver Creek, Colo., in 1987. "I certainly hope it was not God making critical comment on my performance," Robinson says, as he tells of the strange bolt of lightning that struck him from one century to another.

Amid Philip Dennis simple, adequate set, Robinson tells tales of his adventures in our mad world, and manages to work in speeches from 10 Shakespearean plays. The man has a most powerful voice and compelling manner; he obviously relishes performing Shakespeare's words. Robinson was particularly good in the "banished" speech as Romeo, as a drunken Petruchio at his wedding in "The Taming of the Shrew" and a shocked and disbelieving Othello just after "honest" Iago has planted the seed of distrust.

In truth, and God may or may not agree, Robinson is better as Kemp-Kean doing Shakespeare than he is as Kemp-Kean doing Kemp-Kean. Some of Kemp-Kean's monologues are affected and even derivative; some of his long-winded stories miss the mark.

On the other hand, it was fun to watch Robinson work in artful impressions of Marlon Brando, Carol Channing, Richard Nixon and Jimmy Stewart. At such moments, Robinson evoked the genius of Robin Williams, who also has been known to switch maniacally from one character to another at the speed of lightning. Must have been the same bolt that speeded Robinson on his journey here.

https://www.newspapers.com/newspage/139962241/
Robinson Has 'A Bit Of The Bard' In His Speech And Manner
By Cleora Hughes

Of the Post-Dispatch Staff

The St. Louis Post-Dispatch
August 2, 1990

WHEN Shakespearean actor Darryl Maximilian Robinson was a boy, his neighbors on Chicago's West Side called him the "Madman of Jackson Boulevard." This was no idle designation on their part. Robinson, as he himself admits, was strange. "I was passionate about reading," he said, when he stopped by the Post-Dispatch offices last week to talk about "A Bit of the Bard," his one-man show opening Aug. 3 at the Utopian Loft, 3524 Washington Ave.

"And I was forever romanticizing about Greek mythology, knights on horseback and Robin Hood. I'm talking about a serious Walter Mitty fantasy syndrome here. "If my friends wanted me to play with them, they first had to agree to be one of Robin's Merry Men. When we had the usual boyhood fights, I frightened them by declaring that I was prepared to duel to the death." Robinson's mother, one half of the Dorothy / Warren "deadly parental unit" worried that someone even crazier than her son would kill him. But before that could happen, a music teacher, who, from a safe distance, had watched him go into a hysterical tirade after being accidently hit in the face at a kick ball game, decided to channel all of that energy into the school's Christmas play. As soon as he walked out on the stage, Robinson knew this was his true calling.

There followed a "career" of sorts that found him playing various roles around the country, including stints here in St. Louis on the Goldenrod Showboat and with the Theatre Project Company. It was while he was stranded in Vail, Colo., in 1987, that he was asked to come up with a Shakespearean play that would be "entertaining" to the not-easily-impressed patrons at Ruby's Bar and Grill. The result was "A Bit of the Bard," the story of his most revered lordship, Sir Richard Drury Kemp-Kean, a 16th-century actor who was struck by a bolt of lightening in 1660.

"He wakes up in the 20th century in Vail, Colo., up to his bum in snow," Robinson explained. "He doesn't know how he got to this place, he doesn't know why he's there, but he immediately adjusts." The reason Sir Richard adjusts so well is because he sees parallels between 20th-century things that are happening to him and the plays of Shakespeare. This premise allows him to present soliloquies from 10 of the Bard's most famous plays. Critics have hailed Robinson's performance...

https://www.newspapers.com/newspage/139953488/
`Bard's fete serves one-man entree
Apr 27, 1998
BY JEFF WILFORD of Journal Times
The Journal Times, Wisconsin
KENOSHA When he arrived in the University of Wisconsin-Parkside meeting room almost two hours before showtime, Darryl Maximilian Robinson started issuing commands in his booming, rolling voice. "Turn off the fluorescent lights! (Bad for theater, he later explained.) Raise that banner of "the Bard," William Shakespeare.  Then Robinson whose one-man show, "A Bit of the Bard," was the featured entertainment for the Shakespeare Birthday Dinner grabbed a tuxedo from off a chair and announced: "I shall go and transform now."   

Given Robinson's mannerisms, his theatrical speech and his habitual use of the King's English, one might ask this man from Chicago's west side if the accent is real or merely an affectation he puts on for character.  "I have experienced this question possibly 10,000 times," he said, rolling his eyes. "It is my voice, chiseled through the stress of doing theater… It is the stress of doing too much Shakespeare." A few dozen people showed up at UW-Parkside Sunday night to celebrate Shakespeare's 434th birthday ( April 23, three days earlier ) with a traditional English feast. The dinner also celebrated the 10th anniversary of the Shakespeare Sonnet Writing Contest and recognized its winners.  

And they were there to catch "A Bit of the Bard" Robinson's whirlwind tour of Shakespeare's greatest hits, told from the perspective of a 17th century African-Scottish Shake-spearean actor whisked through time by a lightning bolt.  Robinson, a classically-trained actor, has been a fan of Shakespeare since he was 9. While other boys his age were playing basketball or dreaming of a sports career, Robinson was watching "Master-piece Theater" on public television. He founded the Excaliber Shakespeare Co., and started performing "A Bit of the Bard" 11 years ago. The first performance was in Vail, Colo. He has performed around 20 shows each year since then.   

And still he gets nervous before each show. "Sure I do. Because it's Shakespeare and you want to get it right," he said. But it's more than that. Robinson is a black man playing Shakespeare, who was an old, white playwright. And Robinson's performances are not geared so much for the Shakespeare aficionado as they are for people who have trouble remembering what follows "to be or not to be…."   

Those two factors don't always produce a favorable response from his audiences. So in the hour before his performance was to start, Robinson stood outside in the hallway, chatting it up and watching cart after cart of food be wheeled into the room. "I wish I could eat before the show, but I don't dare eat before the show," he said. "Because if I get nervous during the show, it's the audience who pays the price." Instead, he smoked a cigarette outside. Then he paced in a room across the hall from the celebration. But the audience didn't look hostile. It was made up of mostly educators, many of whom likely were familiar with Shakespeare and his work. That made Robinson feel better. "This should be a kick."  

https://journaltimes.com/news/local/bard-s-fete-serves-one-man-entree/article_f355627d-1c1c-53f6-b56d-b9e86dfd6500.html
The Courier-Journal of Louisville, Kentucky August 17, 1990
"A Bit of the Bard," one-man show of Shakespeare and time-travel comedy by Darryl Maximilian Robinson and "Krapp's Last Tape," with Richard Davis. The Guyland Witt Players. Today, tomorrow and Thursday-Aug. 25, 8 p.m., Rudyard Kipling, 422 W. Oak St. $6.

https://www.newspapers.com/newspage/110022399/ewspage/110022399/
Also:
Bard's 'Merry Wives' gives festival good start
The Lively Arts  
By CORBIN PATRICK    
The Indianapolis Star   
July 5, 1985   

The Indianapolis Shakespeare Festival opened its fifth outdoor season at Garfield Park Thursday night with a lively performance of the bard's least characteristic play, Merry Wives of Windsor, despite the distant crackle of fireworks and other distractions. Only a small crowd braved the holiday traffic jam to get there, but it saw a good show by a company of actors who seem likely to give a lot of pleasure in their well balanced program of a comedy. The Merry Wives, and drama, Hamlet, which is opening tonight. They will continue in repertory on Thursday-Sunday, weekends all through July.    

The Merry Wives is uncharacteristic because it's virtually all prose, with very little of the blank verse Shakespeare favored, and because it's pure farce in which everything depends on character and situation rather than flights of fancy and intuitive understanding of human nature.     

Its plot is stuffed with the kinds of comic action the festival's ardent young players have shown they can do very well in past seasons. And they include some outstanding new talent in this cast, notably Darryl Maximilian Robinson as the madly jealous husband, Ford.   

The legend is that Shakespeare wrote this play because Queen Elizabeth I expressed a wish to see Falstaff in love. The name is the same as that of the roistering old rogue encountered in the King Henry plays, and some of his disreputable friends are with him. But Falstaff himself is not the same man. This Falstaff is still vain and boastful but he's at his wits' end as he undertakes to woo two virtuous wives, the Mistresses Page and Ford, simultaneously. They compare notes and decide to give him a lesson. He is dumped into the river (off stage) while hiding in a laundry basket and forced to escape an irate husband in a woman's dress, among other indignities.The old Falstaff would have been more resourceful.    

Rich Komenich is a lusty Falstaff, and Elizabeth Ware and Gabrille Vehar are splendid as the merry wives. They are especially artful in their scenes meant to impress Falstaff, then in hiding off stage, of the danger he's in.     

But the comic highlights are provided by Robinson and Roger K. Bechtel in vivid portrayals of two of the play's most extravagant roles. Robinson is the insanely suspicious Ford, who uses Falstaff to test his wife's fidelity, and Bechtel is the jack in the box Doctor Caius, a suitor of the Ford's pretty daughter Anne.   

The versatile Bechtel will be tonight's Hamlet. Robinson, in his first ISF performance, displays real theatrical flair.   

The players all do themselves well: Andrew Barnes as Slender, Scott Strode as Sir Hugh Evans, Dennis Hardin as Page, Patrick Towne as Bardolph. Michael Blankenship as Nym, John Carey as Pistol, Karen Eterovich as Anne Page, Scott Enzweiler as Host, Tamara Parsons as Robin, Glennyce Russcher as Mistress Quickly, Eric Hissom as Fenton.     

ISF artistic director David Edgecomb has given all aspects of the production authority. The players are well costumed, especially the ladies, who look very much like versions of Queen Elizabeth. The set is a two story Tudor inn with plenty of windows that permit action on the upper level. The set was designed by Mike Stair, the costumes by Vicki Bell Herald.    

Incidental music in the old English style is  played by a small ensemble under Philip Spray's direction. While admission to the ISF performance is free, donations ($1 is suggested) are being requested at, the gate. Contributions are being matched on a one for two basis by the Indiana Committee for the Humanities. The IFS season actually will include a third production this season. It will take A Midsummer Night's Dream on tour at the close of the Garfield Park series and bring it to Conner Prairie Pioneer Settlement for three performances Aug. 23, 24  and 25 again until at least next year.   
https://www.newspapers.com/newspage/106094484/
The Star Press of Muncie, Indiana July 21, 1985
Exerpt From 'Our Neighborhood'
By Larry Shores
The Star Press of Muncie, Indiana
July 21, 1985

 ANOTHER SPOT northern Indiana travelers like to visit is the Enchanted Hills Playhouse at Lake Wawasee. Those who have seen plays there during the past two seasons may remember Darryl Maximilian Robinson, the Chicago-based actor, who has impressed audiences and critics alike. Robinson, a tall, slim, black actor, has shown great intensity and stage presence in such plays as The King and I, Oliver, Peter Pan; My Fair Lady and Camelot. I saw him in Camelot last summer and remember raving about him in a subsequent review of the play. He is also experienced in many Shakespearean productions, having toured with New York's National Shakespeare Company. The Bard's work is what he will be doing this summer as a performing member of the Indianapolis Shakespeare Festival. The festival features outdoor productions in Garfield Park. Its season opens in July and will include The Merry Wives of Windsor and Hamlet. Robinson will also be featured as an actor / director / instructor at the Indianapolis Children's Museum, a post similar to one he held last year at Enchanted Hills. Keep an eye on Mr. Robinson; he may have a great career ahead.
https://www.newspapers.com/newspage/253163688/

SHAKESPEAREAN POST-SCRIPT!: On December 20, 2019, one day after rehearsing and recording his outdoor, "Street Theatre" version of "The St. Crispin's Day Speech" from William Shakespeare's "Henry V" on the steps of The Historic Lincoln Heights Jail in Los Angeles ( with the fine assistance of videographer, editor and talented fellow actor Danny Belrose ) veteran and award-winning stage actor and play director Darryl Maximilian Robinson ( The Founder, Artistic Director and Producer of the multiracial, non-Equity professional chamber theatre, The Excaliber Shakespeare Company of Chicago and classically-trained Los Angeles-based performer ) returned to an indoor, undisclosed location in the Lincoln Heights neighborhood of LA to record an "Inside Rendition" of the famous speech with the fine assistance of Voice-Over Actor and Video-cameraman Gustavo J. Casas, a talented friend and supporter of the arts in the LA Community. Darryl Maximilian Robinson, Chicago-born and stage-trained, has appeared in several critically-praised performances around the country during his more than four decades as a stage performer and play director. Mr. Robinson is winner of numerous theatre honors including: the 1981 Fort Wayne News-Sentinel Reviewer Recognition Award for Outstanding Thespian of the Season for his work at Enchanted Hills Playhouse of Syracuse, Indiana ( particularly as Fagin in Lionel Bart's "Oliver!" ); a 1992 St. Louis / St. Charles, Missouri Area Harpooners of the Sea Unicorn Certificate of Honorary Membership Award for his staging and performance as Sherlock Holmes in The Excaliber Productions, Ltd. rendition of Sir Arthur Conan Doyle's "Sherlock Holmes: The Final Problem!" at The Midtown Arts Center of St. Louis; both a 1997 Chicago Joseph Jefferson Citation Award for Outstanding Actor In A Principal Role In A Play and a 1997 Chicago Black Theatre Alliance Award nomination for Best Leading Actor In A Play for his performance as Sam Semela in The ESC's 1997 revival of Athol Fugard's "Master Harold And The Boys" at The Heartland Cafe Studio Theatre in The Windy City; a 1998 WKKC Radio Chicago Critic's Corner Fine Arts Award for Outstanding Director Of A Play for his 1997 ESC revival staging of Samuel Beckett's "Waiting For Godot" at The Heartland ( in which he appeared as Vladimir ); and a 2015 / 2016 Los Angeles ELATE Season Ticket Holder Award nomination for Best Actor for his performance as the debonair, but aging leading man Ernest in Tad Mosel's "Impromptu" which was presented on a bill of one-acts entitled "Just 4 Fun" performed by The Emmanuel Lutheran Actors' Theatre Ensemble - ELATE at The Lincoln Stegman Theatre in North Hollywood, California. Most recently, Darryl Maximilian Robinson received a 2019 BroadwayWorld Chicago Award nomination for Best Performer In A Musical ( Resident Non-Equity ) for his critically-praised performance in the dual roles of Mr. William Cartwright, Your Chairman of The Music Hall Royale and The Mayor Thomas Sapsea in the 2018 Saint Sebastian Players of Chicago revival of Rupert Holmes' Tony Award-winning Best Musical Whodunit "The Mystery of Edwin Drood" which was presented at the more than a century old St. Bonaventure Church in Chicago. These two 2019 video renditions of "The St. Crispin's Day Speech" from "Henry V" marks Darryl Maximilian Robinson's first public presentation of a full speech from one of the immortal bard's plays on the west coast . For nearly 15 years he toured as His Most Revered Lordship, Sir Richard Drury Kemp-Kean to multiple regions of the country presenting an original one-man show of Shakespeare and time-travel comedy entitled "A Bit of the Bard" which included both the "Opening Chorus" and The "St. Crispin's Day" Speech of "Henry V."
https://www.broadwayworld.com/los-angeles/article/VIDEO-Darryl-Maximilian-Robinson-Performs-Two-Versions-of-The-Bards-St-Crispins-Day-Speech-in-LA-20191226

https://patch.com/illinois/chicago/calendar/event/20191231/713099/until-dec-31-2019-the-public-may-go-online-vote-for-drood

https://en.wikipedia.org/wiki/Drood
https://www.youtube.com/watch?v=ZhWim4B2LR0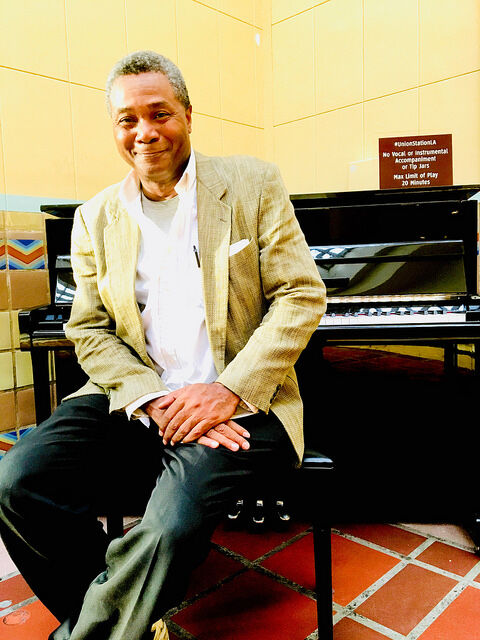 https://theatreblogofdarrylmaximilianrobinson.blogspot.com
https://www.backstage.com/interview/igotcast-darryl-maximilian-robinson/
https://www.americantowns.com/news/the-actors-choice-guests-john-ruskin-darryl-maximilian-robinson-27109838-los-angeles-ca.html
http://www.jeffawards.org/archives?combine=Darryl+Maximilian+Robinson&field_nomination_category_target_id=94&field_award_year_target_id=58&field_division_target_id=13&field_recipient_value=1
https://alchetron.com/Goldenrod-(showboat)
https://en.wikipedia.org/wiki/Drood
http://saintsebastianplayers.org/2018-19-season/the-mystery-of-edwin-drood/
https://www.facebook.com/media/set/?set=ms.c.eJxNj9sNxEAIxDo68Ryg~%3B8YiwUHya~_0YL5dSBtgVJJ704wUkKLE4YPOCF1g0sFwg0RP1m9Q4dIFyT2AHCKWedQ7PBnEdTnPlpIoGXgtAfYXkwsbx~%3BgXSADjHlMpHOh1~%3BR1J0mHk~_E746vQ~-~-.bps.a.1930876123602583&type=1
https://www.chicagolandmusicaltheatre.com/darryl-maximilian-robinson-to-star-in-st-sebastian-players-the-mystery-of-edwin-drood-this-fall-at-st-bonaventure-church/
http://artgetsout.com/tag/the-mystery-of-edwin-drood/
https://www.picturethispost.com/saint-sebatian-players-the-mystery-of-edwin-drood-review/
https://news.wttw.com/2018/11/07/10-things-do-weekend-nov-8-11
https://wcturckshelterskelter.wordpress.com/2018/10/25/you-solve-the-mystery-of-edwin-drood/
https://www.instagram.com/p/Bonq-wXn4BJ/?utm_source=ig_share_sheet&igshid=zc8979h21efe
https://www.broadwayworld.com/chicago/article/MYSTERY-OF-EDWIN-DROOD-Gives-Saint-Sebastian-Players-Audiences-the-Chance-to-Solve-for-Themselves-20180828
https://wcturckshelterskelter.wordpress.com/2018/08/28/solve-it-yourself-musical-mystery-of-edwin-drood-opens-saint-sebastian-players-38th-season/#respond
https://en.wikipedia.org/wiki/Drood
https://www.facebook.com/680472558642952/posts/in-our-continuing-getting-to-know-you-series-with-the-cast-of-drood-meet-darryl-/1978447312178797/
http://saintsebastianplayers.org/2018-19-season/the-mystery-of-edwin-drood/
https://chicagocrusader.com/chicagos-arts-scene-is-flush-with-diverse-offerings-for-fall/
https://www.chicagoreader.com/chicago/the-raven-and-six-other-points-of-interest/Content?oid=888969
https://www.imdb.com/name/nm0000636/otherworks?ref_=nm_pdt_wrk_sm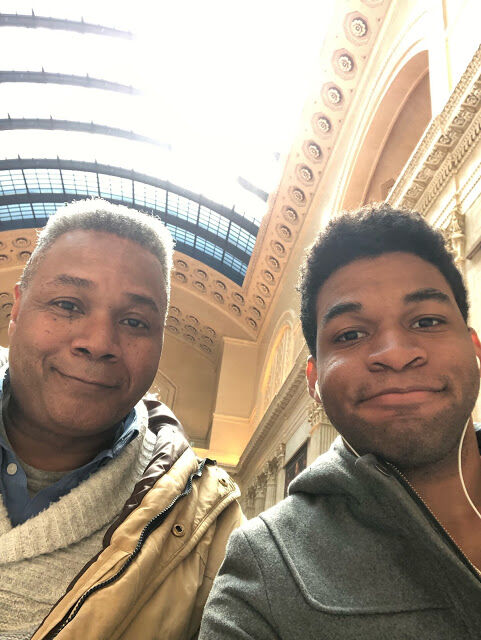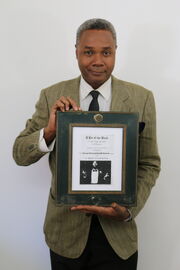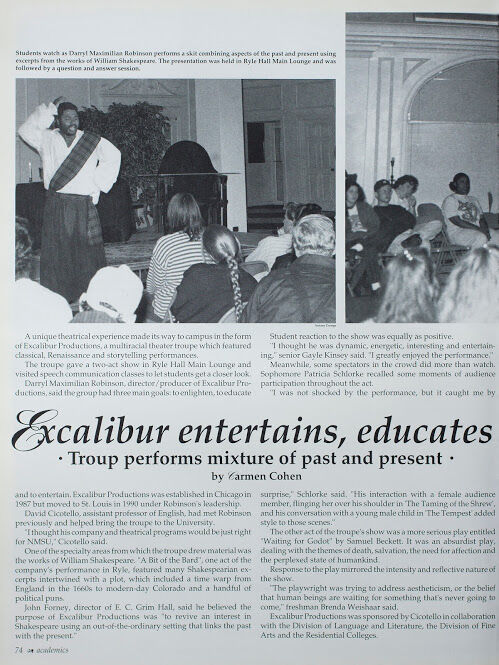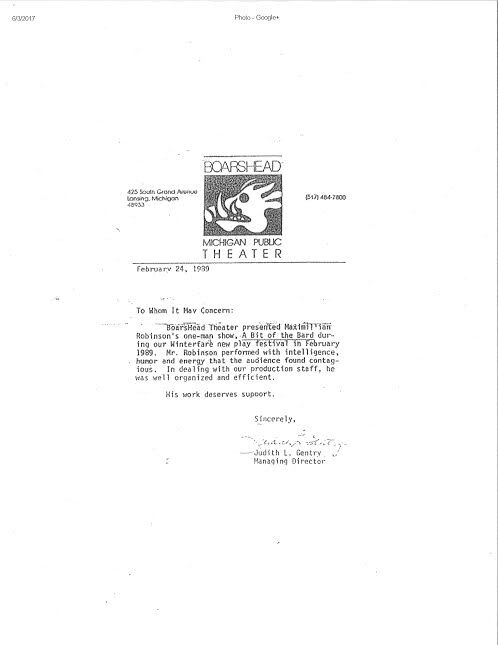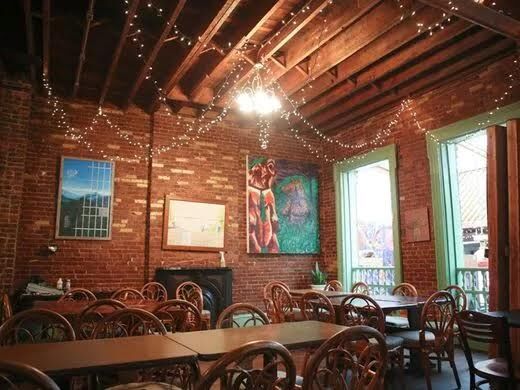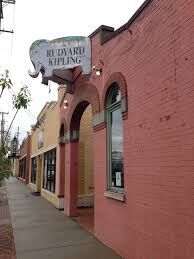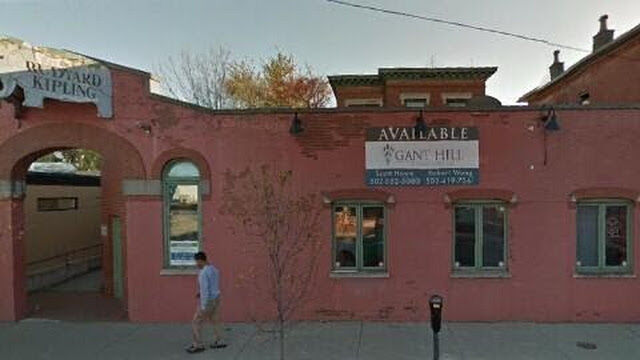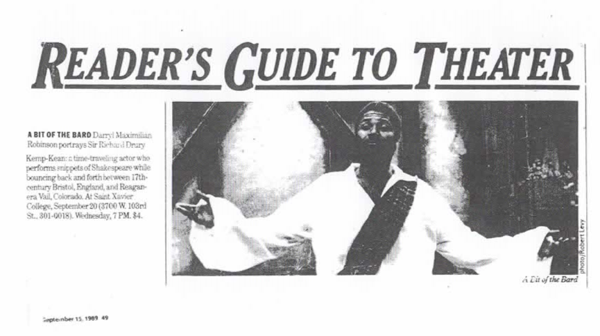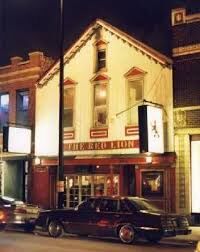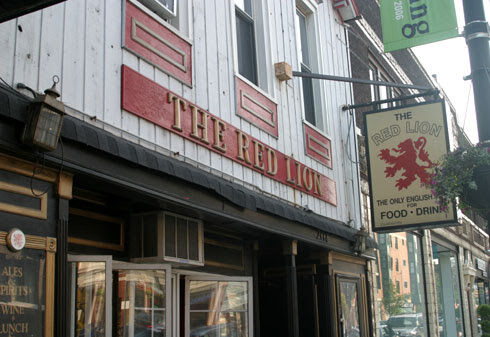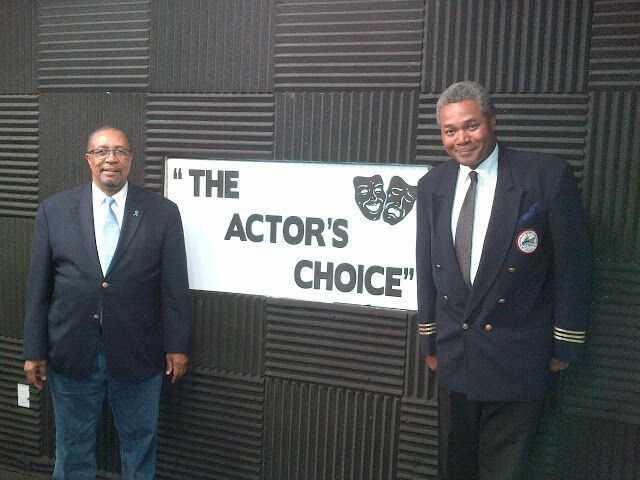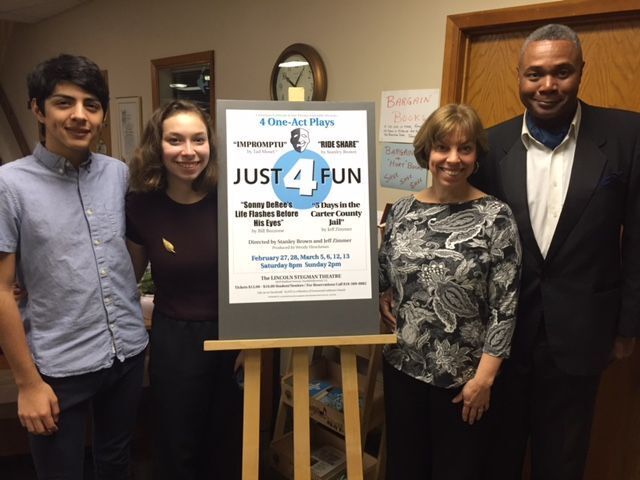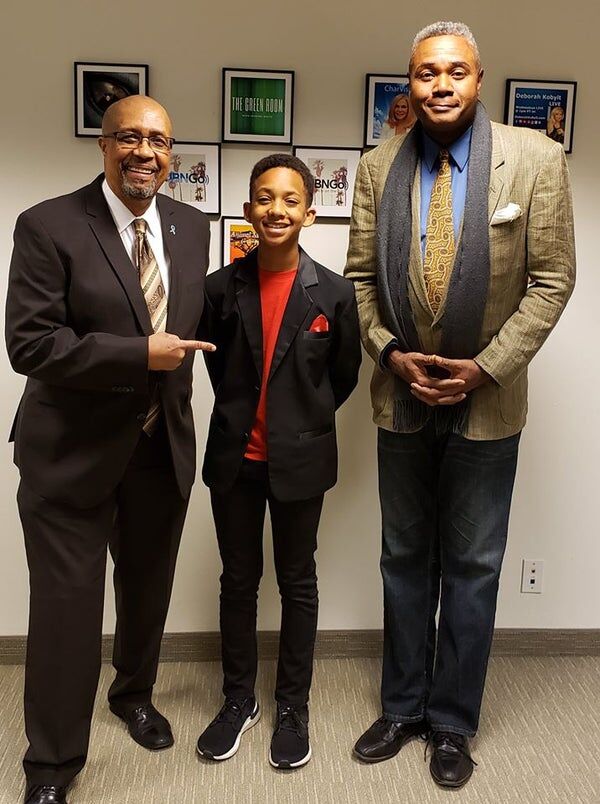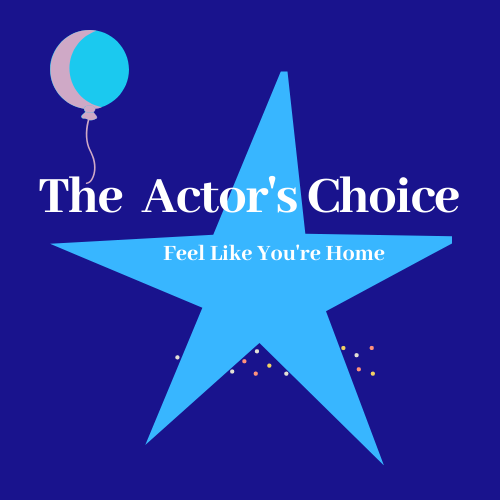 Community content is available under
CC-BY-SA
unless otherwise noted.