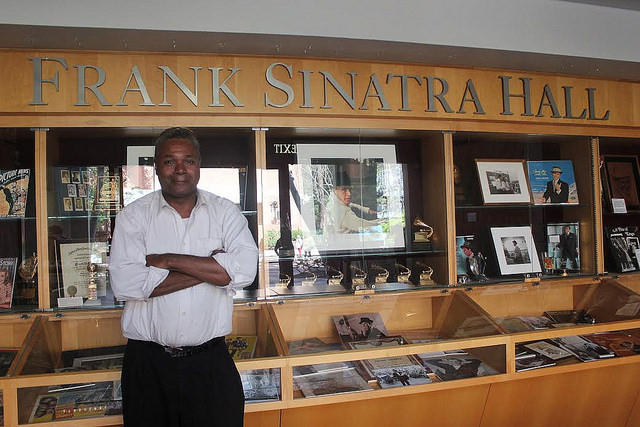 Darryl Maximilian Robinson Welcomes You To His Theatre Awards Room!
Edit
Darryl Maximilian Robinson Happily and Gladly Welcomes You To His Theatre Awards Room!
Yes, it is a bit theatrical and a bit tongue-in-cheek but that's entirely the point. Veteran and award-winning stage actor and play director Darryl Maximilian Robinson ( The Founder of the multiracial chamber theatre The Excaliber Shakespeare Company of Chicago and The ESC Los Angeles Archival Project who most recently returned to The Greater Los Angeles area stage in the role of The Announcer in The Ark Theatre of North Hollywood Old Tyme Radio Hour Wednesday March 11, 2020 preview performance of The Dick Tracy Radio Show ) shares some of his most favorite things from one of his most special places.
Videotaped and photographed by highly-talented and skilled visual artist J. L. Watt at his West Los Angeles Studio on April 16 2017, Mr. Darryl Maximilian Robinson, whose first professional theatre awards honor was the 1981 Fort Wayne News-Sentinel Reviewer's Recognition Award as Oustanding Thespian of the Season for his performances in professional summer stock at The Enchanted Hills Playhouse of Syracuse, Indiana ( particularly for his portrayal of Fagin in Lionel Bart's Oliver! ), and who most recently received a 2019 BroadwayWorld Chicago Award nomination for Best Performer In A Musical or Revue ( Resident Non-Equity ) for his starring roles as The Chairman Mr. William Cartwright and The Mayor Thomas Sapsea in The Saint Sebastian Players of Chicago Oct. 26th through Nov. 18th of 2018 revival of Rupert Holmes' marvelous Tony Award-winning Musical Whodunit The Mystery of Edwin Drood ( based on the final and unfinished novel by Charles Dickens which was staged at the more than a century old St. Bonaventure Church in The Windy City )  presents a tongue-in-cheek lighthearted message regarding his work in The Theatre and advice for local Chicago and L A thespians. This video is presented as part of The Excaliber Shakespeare Company Los Angeles Archival Project.
CHAIRMAN OF THE BOARD FRANK SINATRA!
Born
Francis Albert Sinatra
in 1915, and departing his world of fans far too soon in 1998,
"The Pride of Hoboken, New Jersey"
was an Italian-American performer of humble roots who went on to become one of the most memorable screen actors, recording artists and concert performers of all time! He was also a world-renowned humanitarian, who lent his talent, voice and positive energy to many worthy charities and causes. During the weekend of
Sunday April 23, 2017
, the date of
WILLIAM SHAKESPEARE'S BIRTHDAY
( a well-known entertainer of literary legend! ),
Darryl Maximilian Robinson
, who had just released his first video take of
Darryl Maximilian Robinson In His Awards Room!
, paid a visit to
THE ANNUAL L A TIMES FESTIVAL OF BOOKS AT USC
, and discovered when he entered the lobby of
THE EILLEN NORRIS CINEMA THEATRE
a treasure trove of educational, enlightening and inspiring trophies, honors and awards all captured by
OL' BLUE EYES
during the course of his multi-decade-long performing career.  Mr. Robinson imposed on talented photographer
Kevin Shaw
to take a few photos of his visit to the
FSH
and Mr. Shaw generously complied. 
Mr. Sinatra has left us A Hell Of An Awards Room
, and is still teaching Americans of humble beginnings that honest, hard work ( even in show business ) pays off! When visiting Los Angeles, Mr. Robinson highly recommends that anyone with the remotest interest in The History of The Performing Arts, Movies, Music and Live Entertainment make a stop at
FRANK SINATRA HALL AT THE EILEEN NORRIS CINEMA THEATRE OF USC!

What's In Your Awards Room?

https://www.youtube.com/watch?time_continue=156&v=56cTdeDMd0Q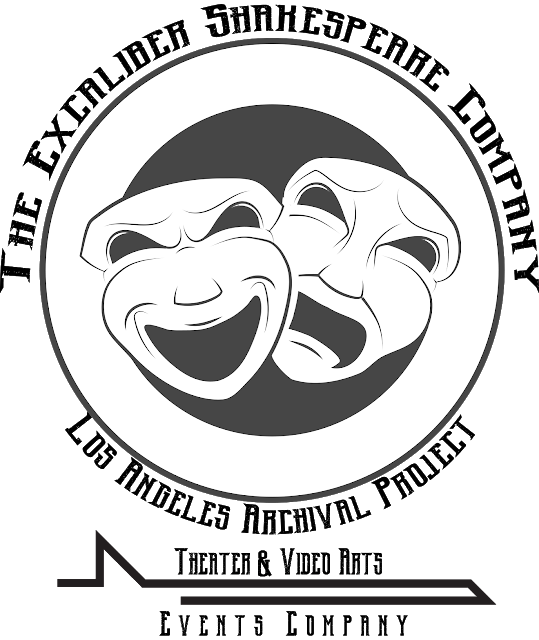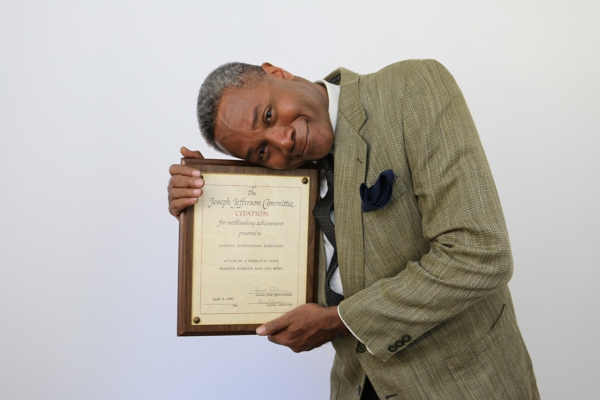 Community content is available under
CC-BY-SA
unless otherwise noted.