Inspired by The Late, Great Charles Laughton-Charles Boyer-Sir Cedric Hardwicke-Agnes Moorehead 1950s Evening-Dress Dramatic Reading of The Work, Excaliber Shakespeare Company of Chicago Founder and Joseph Jefferson Citation Award-winning Principal Actor Darryl Maximilian Robinson Directed and Played The Devil With A New, Multiracial Drama Quartette for The ESC's 1998 Revival of George Bernard Shaw's Don Juan in Hell at The Holstein Park Theatre In Chicago's Bucktown Neighborhood!Edit
Sometimes a theatre director or stage actor is drawn to a dramatic or literary work simply because of the way it looks, or the way it was originally visualized on the stage. A legend of the English Stage and an Oscar-winning Best Actor ( for his wonderful and sterling character portrayal of King Henry VIII on screen ), the late, great Charles Laughton was no stranger to the wit, wisdom and feisty intellectual arguments made onstage in the works of Irish playwright George Bernard Shaw. However, it was quite the theatre season surprise and wonderful treat, when in 1952, he gathered a group of his Hollywood friends including internationally-acclaimed film star Charles Boyer ( who would receive A Special Tony Award at the end of the season ) as Don Juan, Sir Cedric Hardwicke ( who will go on to play Pharaoh Sethi in Cecil B. De Mille's The Ten Commandments ) as The Statue ( aka The Commander ) and Agnes Moorehead ( early on, famed in Orson Welles' 1941 Mercury Theatre Company Film Citizen Kane, later on, famed as The Enchantress Mother and Mother-In-Law-From-Hell Endora of 1960s TV's Bewitched ) as Don Ana, so he could direct the text and star opposite them as The Devil in a legendary staged dramatic reading of Don Juan In Hell, a noted third act dream sequence extrapolation ( often omitted in revivals ) from Shaw's epic 1903 drama Man And Superman. Most dramatic readings of a play, even with a celebrity cast, last for a run of about a night or two. Charles Laughton's "reading" ran at New York's Plymouth Theatre for 66. And, later, frequently joined by the same cast or other equally-acclaimed celebrities, Laughton played multiple additional engagments of the work, and created a memorable original cast recording of Shaw's Comedy of Life After Death. Columbia Records Producer Paul Gregory's SL-166 1952 original cast First Drama Quartet recording in mono is how the work came to the attention of Excaliber Shakespeare Company of Chicago Founder and Joseph Jefferson Citation Award-winning Principal Actor Darryl Maximilian Robinson. He initially heard the First Drama Quartette in the late 1970s, then later played the Devil opposite Actor-Producer-Director Mark Carroll as Don Juan in a staged reading of the work for Mark Carroll Productions at Arlington Heights' Cutting Hall Theatre in 1986. After he formed his own theatre, Excaliber Productions, Ltd. of Chicago ( later The Excaliber Shakespeare Company of Chicago ) in 1987, Mr. Robinson decided he would in the future, if he found the right cast, return to the work as a fully-mounted production. Darryl Maximilian Robinson first staged a fully-mounted Don Juan In Hell in 1991 at both The Utopian Loft Gallery and Theatre and The Old Post Office in St. Louis. The skilled Founding Excaliber St. Louis Resident Acting Company Members Christian Kohn as Don Juan, Walter Arlie Roberts as The Statue ( aka The Commander ) and Suzette Sutton as Don Ana did fine work ( some critically-praised ) working under Mr. Robinson's direction and effectively interacted with his portrayal of The Devil. It was a fine show. Years would pass, and it was only in the late 1990s that Mr. Robinson felt pulled to Shaw's witty piece again. And on that occasion he directed and played The Devil with A New, Multiracial Drama Quartette that included talented actors Samuel E. Ramirez as Don Juan, Jim Spencer as The Statue and Liz Robertson as Dona Ana in the 1998 ESC revival of Don Juan In Hell at The Holstein Park Studio Theatre in the Bucktown neighborhood of Chicago. Fascinated by the 1950s evening-dress attire of Laughton's New York staged reading, and determined this new staging would more embrace "the love and beauty" aspects of the work mentioned numerous times by multiple characters in Shaw's wonderful text, Mr. Robinson had the cast in elegant attire ( as he did in 1991 ), and asked talented young painter and photographer J. L. Watt ( a member of The Excaliber Productions, Ltd. of Chicago St. Louis Resident Company ) to come up to The City That Works and serve as Special Visual Guest Artist for the run and create a massive and marvelous set painting. Sometimes, in the Theatre, its not just about the quality of the sound. Sometimes, it's about how it looks.
http://www.abouttheartists.com/productions/100343-don-juan-in-hell-at-holstein-park-theatre-1998
http://threecatproductions.com/about-sam-ramirez
https://theatreblogofdarrylmaximilianrobinson.blogspot.com/
https://www.flickr.com/people/134731864@N02/
http://www.jeffawards.org/archives?combine=Darryl+Maximilian+Robinson&field_nomination_category_target_id=94&field_award_year_target_id=58&field_division_target_id=13&field_recipient_value=1
https://en.everybodywiki.com/Darryl_Maximilian_Robinson
Note: The multiracial, non-Equity professional chamber theatre, The Excaliber Shakespeare Company of Chicago is pleased proud and honored to share and present this archival article in acknowledgement of 2019: The Year of Chicago Theatre!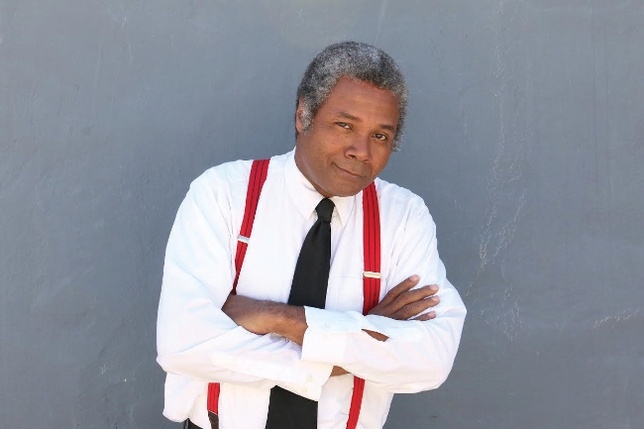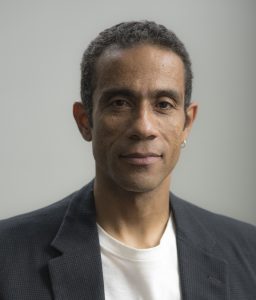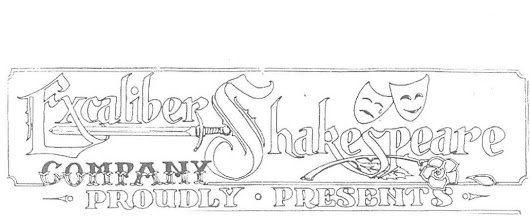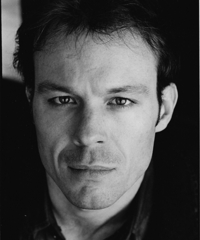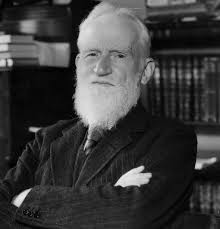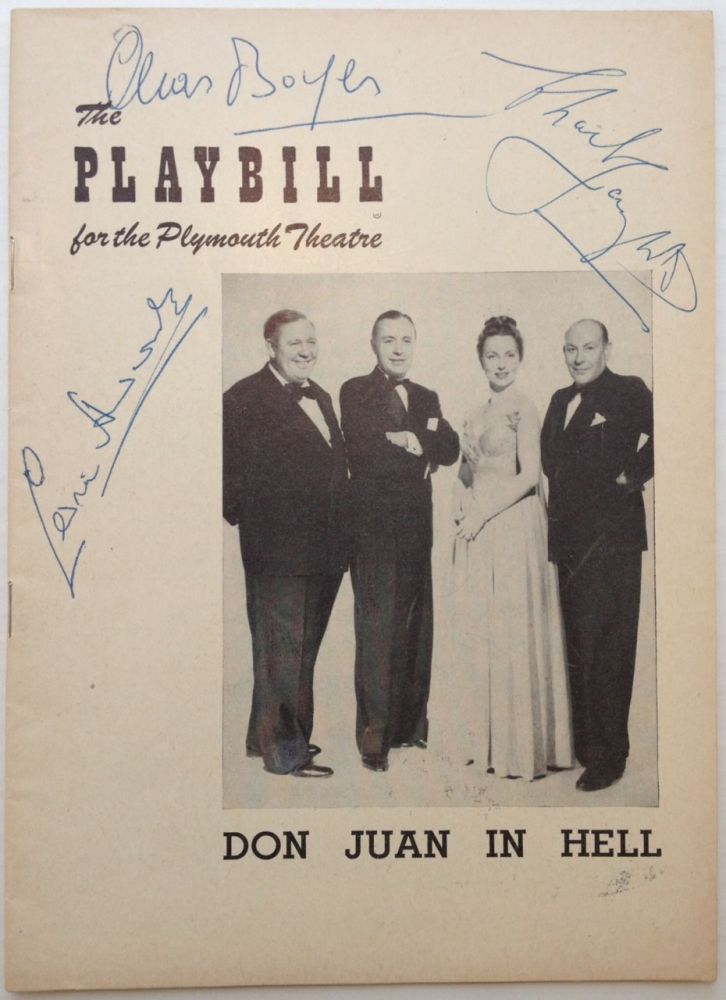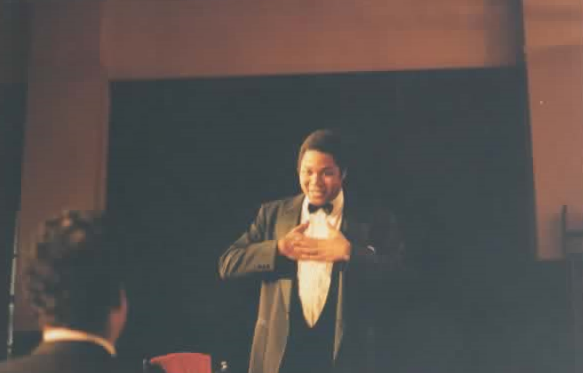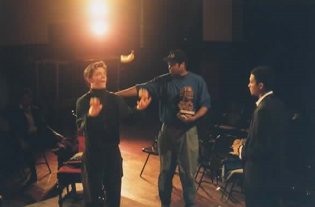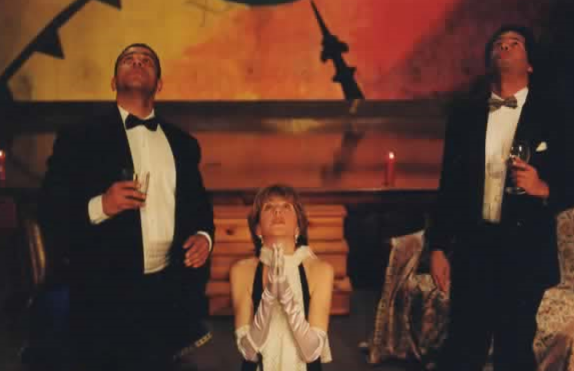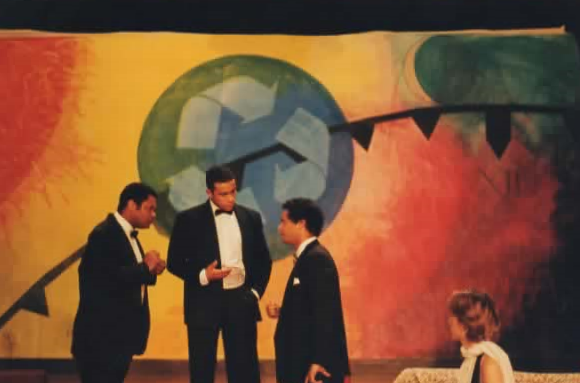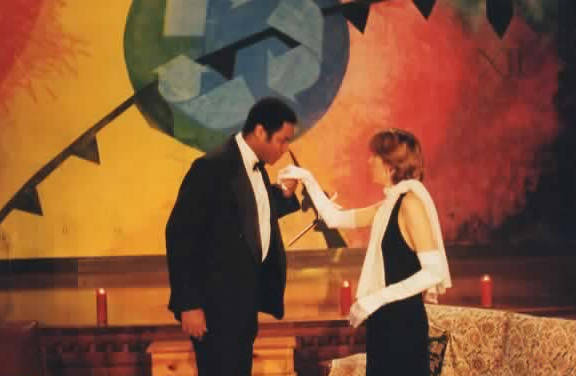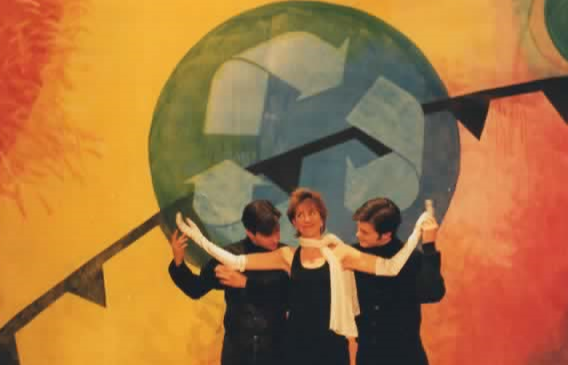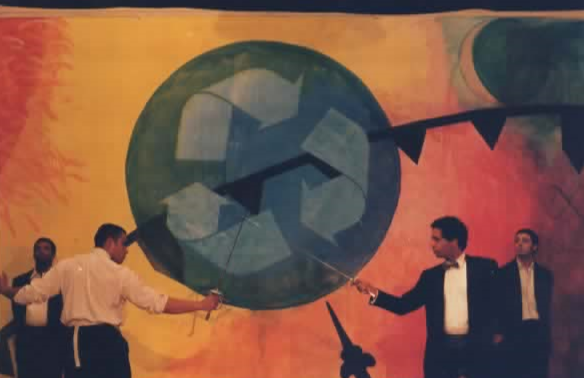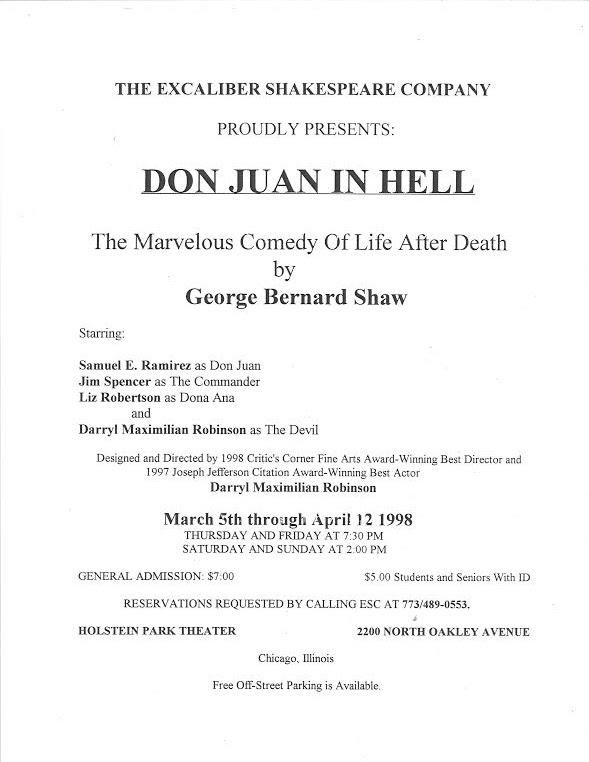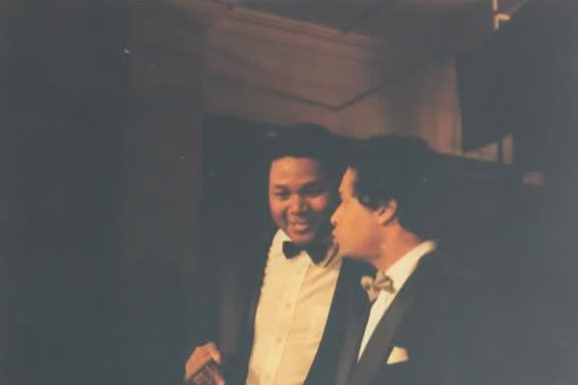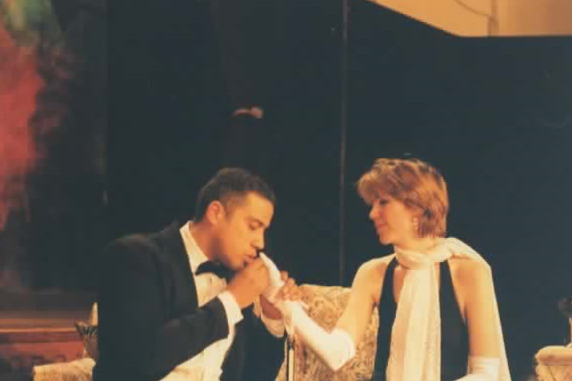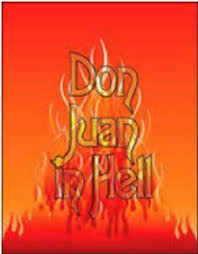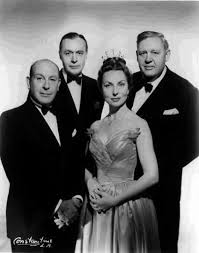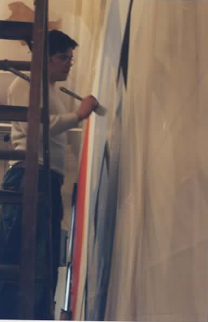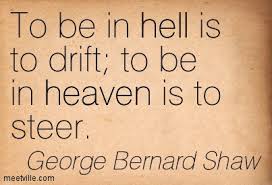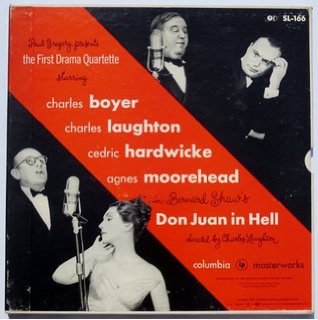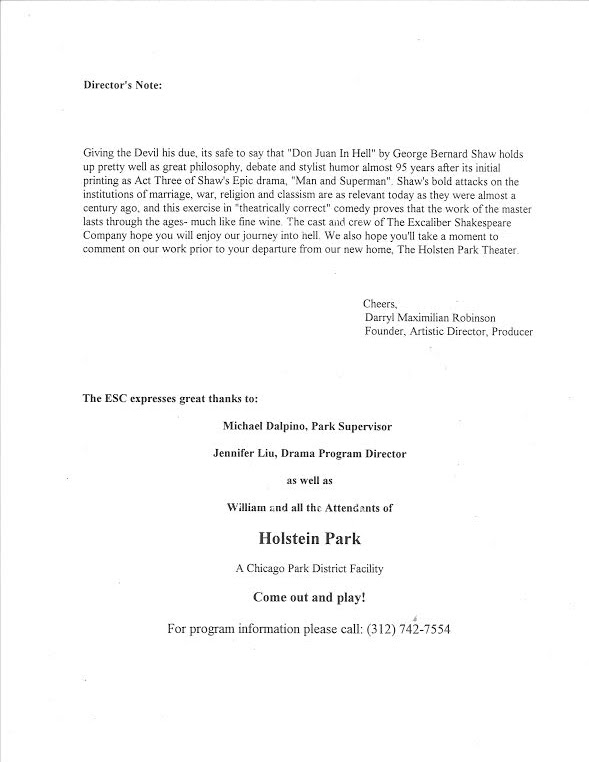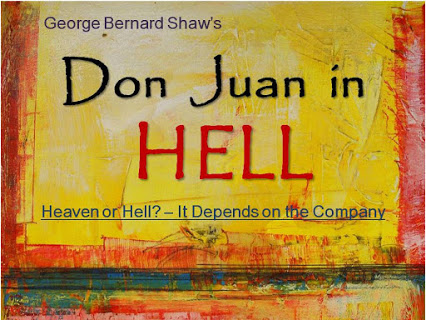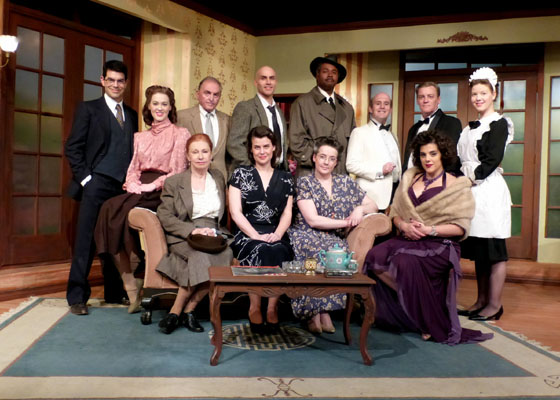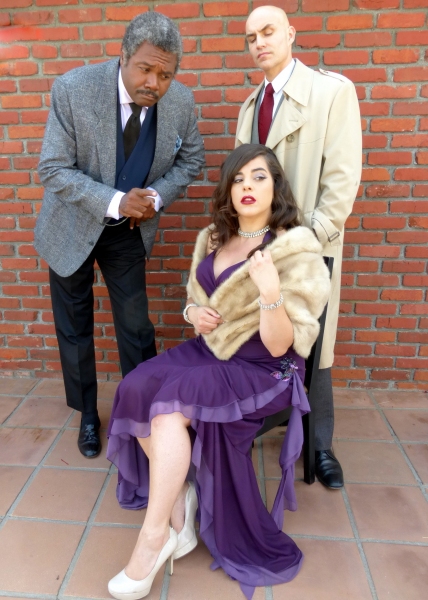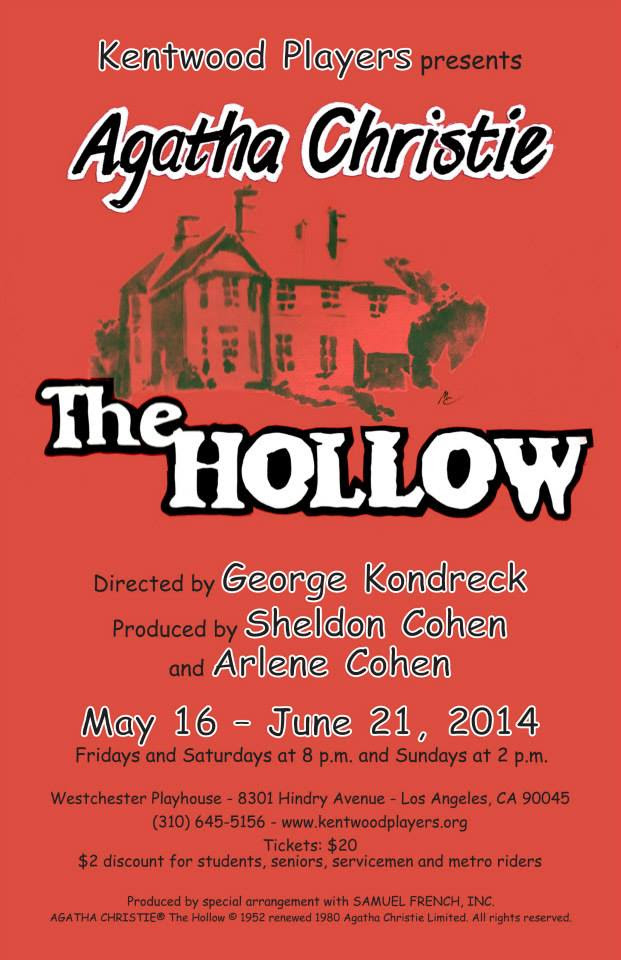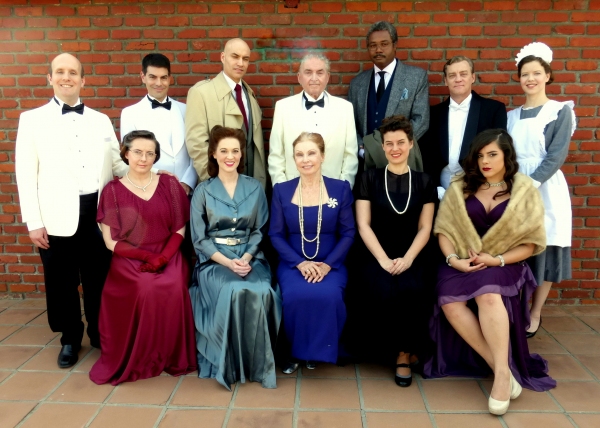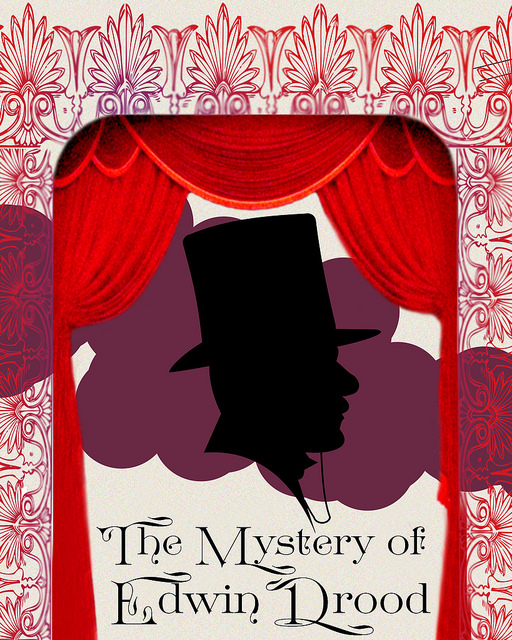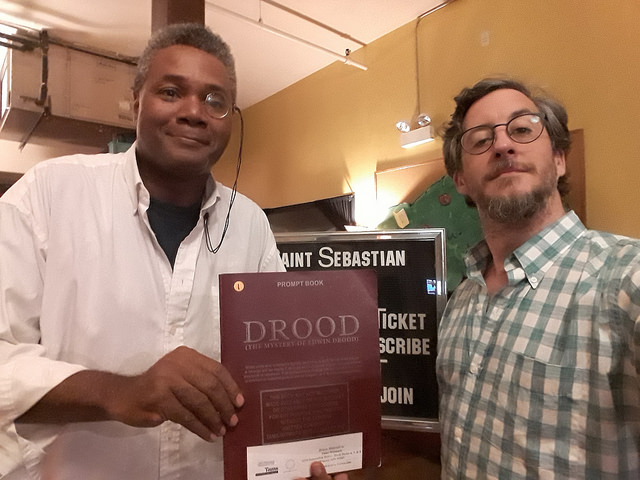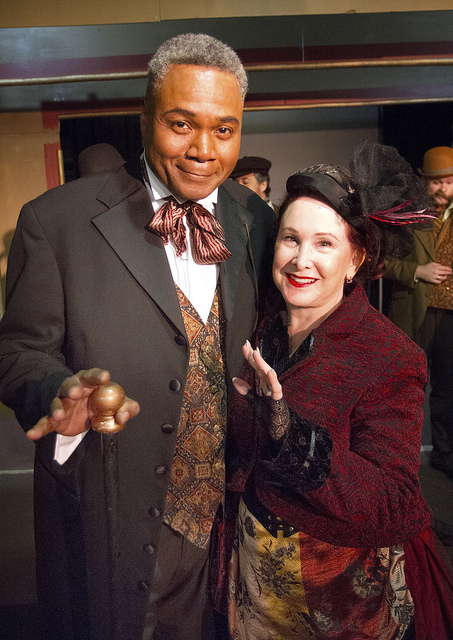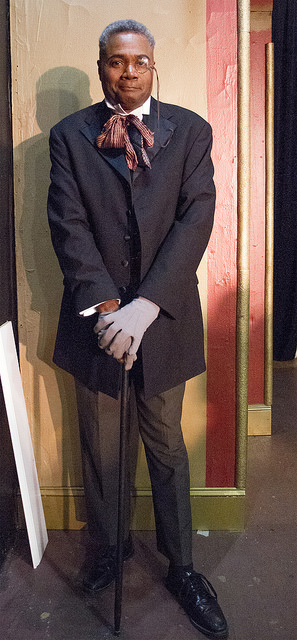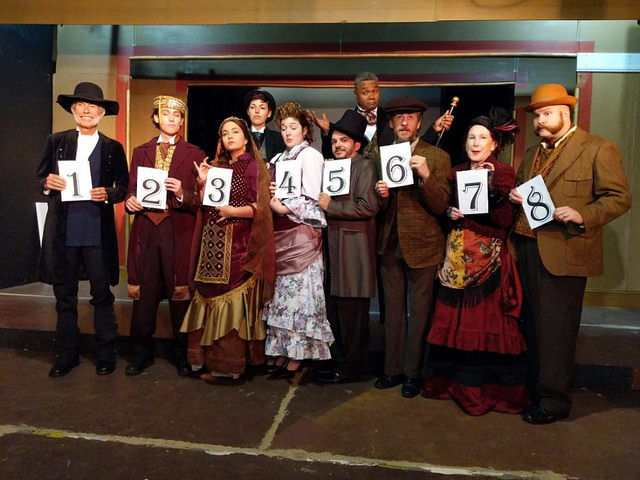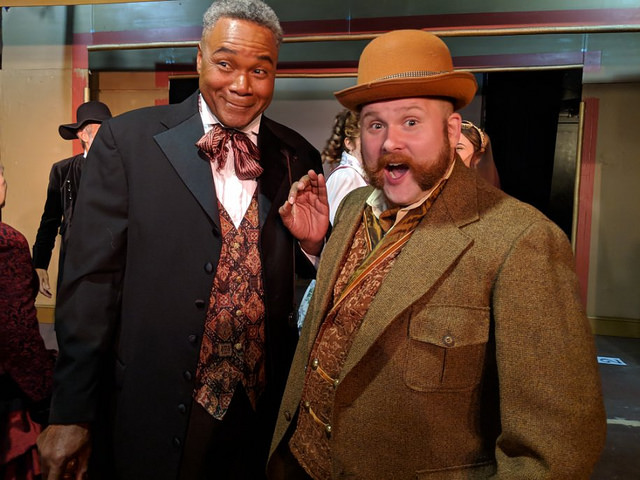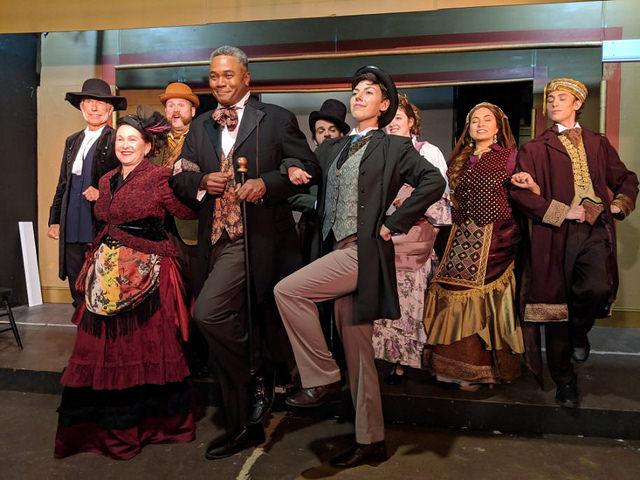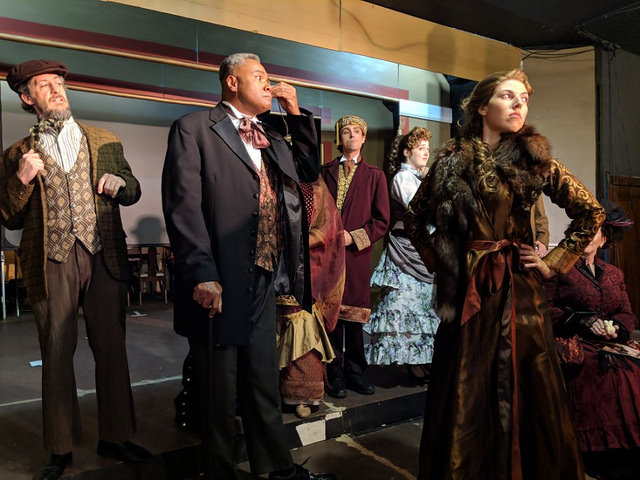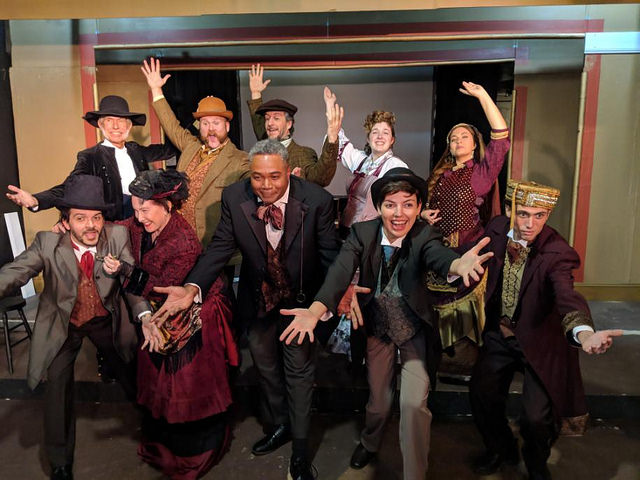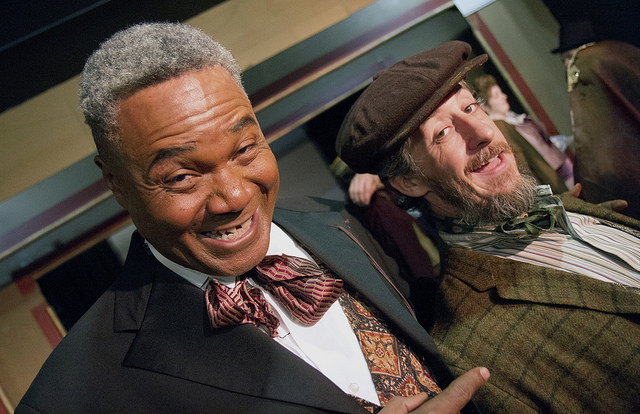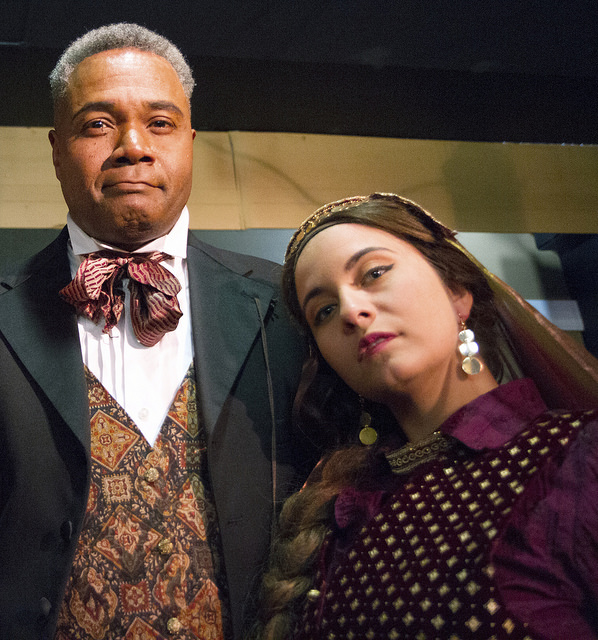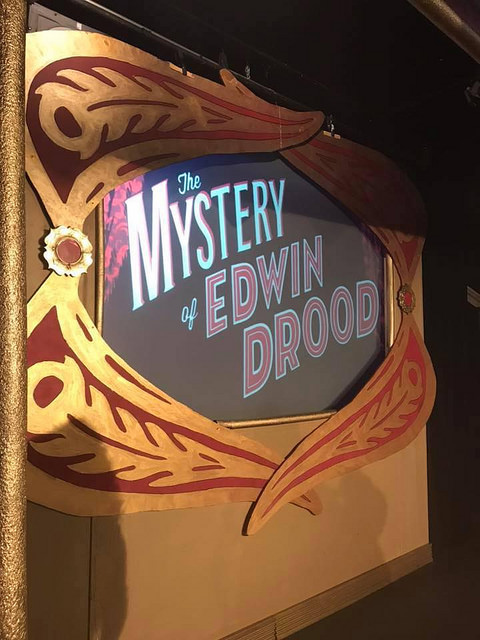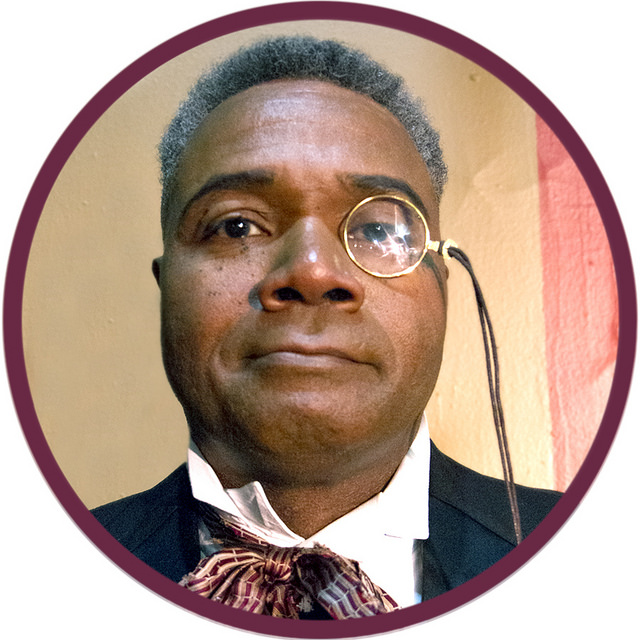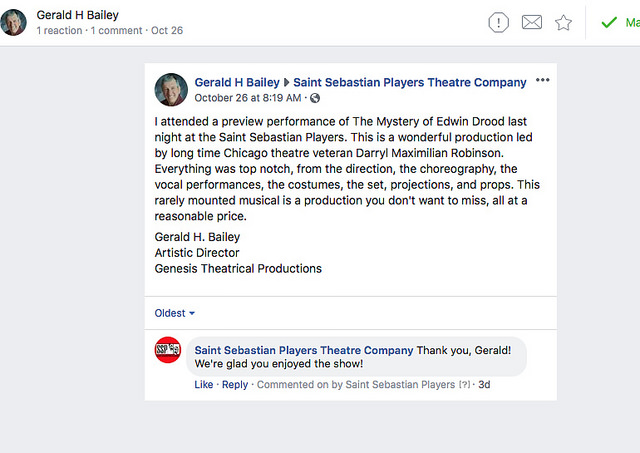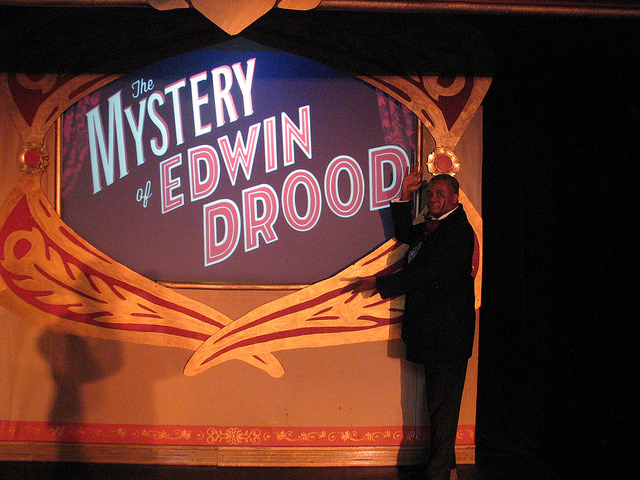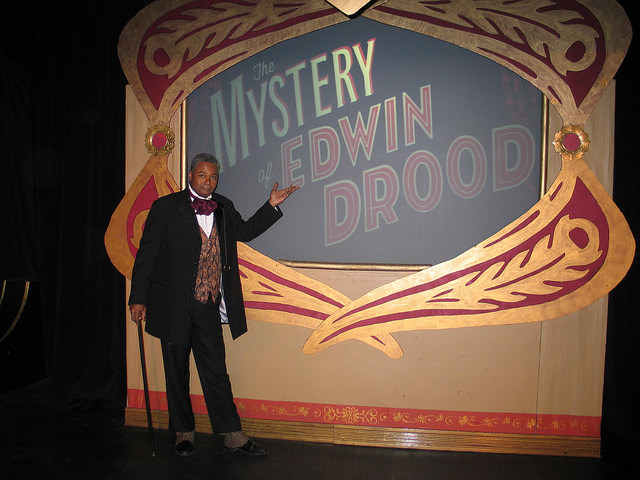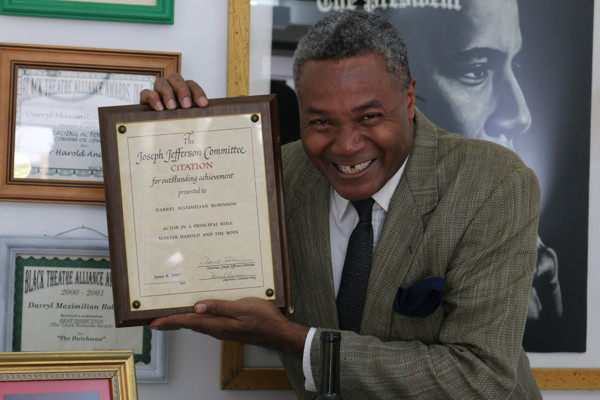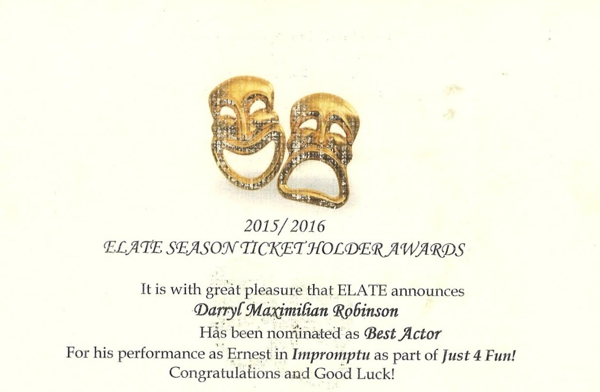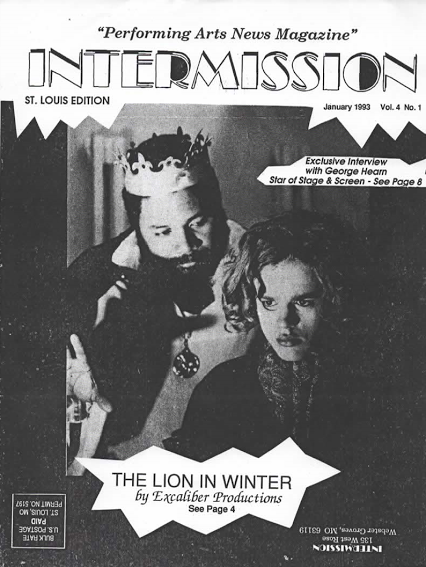 Community content is available under
CC-BY-SA
unless otherwise noted.